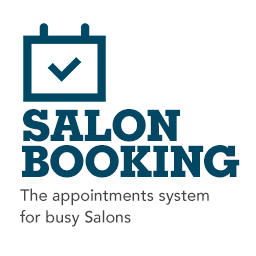 So, your salon has attracted more clients and has grown your business, congratulations! 
However, more client appointments simply mean more complexity in your scheduling, and as we know, salon scheduling is not an easy task.
Therefore, if you really want to maintain your salon's success and keep growing, you also have to improve your ability to manage client bookings online.
In the case of salons and similar businesses like spas and massage parlors, among others, optimal schedule management is crucial, and this is where having a salon booking system comes in. 
In this guide, we will discuss how to optimize your salon scheduling to maximize reservations. Let us begin from the basics.
How To Streamline Booking Process and Optimize Salon Scheduling: Actionable Tips
1. Know Your Team Inside And Out
Your salon might offer various different services with different service providers: your hairstylists, cosmeticians, colorists, waxing specialists, manicurists, and so on. 
Knowing your team is the most basic, and yet arguably the most important aspect of optimizing your salon's scheduling. The idea is to make sure you are scheduling your staff based on their core competencies, so you should thoroughly understand each team member's strengths, weaknesses, speed, personality types, and so on.
First, create a list of your service providers that include the following information: 
Their name and role 

Relevant skills

Whether they are full-time or part-time employees

Time restrictions (if any)

Whether they have any relevant certifications

Notable personality traits
Add additional information that might be useful, for example, if an employee is punctual, note it in your list. This list shouldn't be set in stone, as you learn more about your team members, keep adding new notes to the list. 
2. Enable Online Reservation 
Still relying on the phone-based booking process and pen-and-paper note-taking is simply not acceptable in this digital age. One of the best ways to optimize your salon scheduling is to invest in a reliable salon booking system so you can streamline the booking process and automate parts or even the whole aspects of scheduling. 
By integrating a salon booking system, your salon can be more efficient in providing service to your clients, and in the long run, can help increase your income. 
A salon booking system like Bookeo will provide online appointment booking capabilities on your website, offering versatility for your clients so they can book your services 24/7 from anywhere and by using any device. 
A common misconception by many salon owners is to think that their clients wouldn't book online anyway. However, offering online booking doesn't necessarily have to replace phone-based appointments. You can, for example, allow clients to book over the phone but then manually enter the appointment details into the salon booking system to sync your schedule. 
3. Timing is Key
Even with a salon booking system and online appointment scheduling in place, planning your shifts can still be a major challenge, but the secret is to understand the timing of which your salon operates. 
Identify the busiest hours of your salon. Online appointment and automatic scheduling from your salon booking system can significantly help you identify the busiest hours each day, so you can allocate the number of staff accordingly. However, you still need to take potential walk-ins into account. 
Also, as we know, different services are more common during certain times of the year, so plan your staff shifts accordingly.
Last but not least, you shouldn't overwork any of your team members, so make sure to allocate 10-15 minutes of break between each appointment during the peak hours, and give them longer break times during less busy hours. 
The Benefits of a Salon Booking System
How Can A Salon Booking System Benefit Your Salon?
More Efficient Staffing
With an online salon booking system in place, you wouldn't need to assign a receptionist by the phone 24/7 to answer booking calls and manually record appointments to your schedule. You can lower your human resource costs, and your staff can also use their valuable time on tasks that would contribute more to growing the salon rather than handling repetitive administrative tasks. 
Also, clients can easily reschedule their appointments online without needing to make another phone call, which can also help in reducing no-shows. 
In short, online booking software can save your salon a lot of time and resources. 
Reduce Paperwork
You can ditch the inefficient pen-and-paper recording process, as an advanced salon booking system like Bookeo can automatically sync your appointments with your calendar, so it will always be up-to-date in near real-time. 
Easier Access to Client Information
With a salon booking system in place, you can easily access information like a client's regular choice of service, preferred service provider, and so on. With this, you can allow better preparations for each client's appointment. 
How Can A Salon Booking System Benefit Your Clients?
24/7 Booking, Anytime, From Any Device
Clients can easily book your salon's service at any time of the day. If, for example, they suddenly decided to visit your salon as they woke up at midnight, they can immediately book your service right away from their smartphone. Versatility will ultimately equal more bookings. 
Clients can also use the interactive calendar to check your salon's real-time availability without having to call your salon. 
Easier Cancellation And Rescheduling
Accidents and emergencies do happen, and your clients can easily reschedule or cancel their appointments with a salon booking system in place. When clients cancel their appointment, the time slot instantly becomes available for other clients, which will also benefit your salon in the long run. 
Booking Recurring Appointments Easily
If they want, your clients can book recurring appointments (i.e. on the 2nd weekend every month) in just a few clicks. Also, they can easily book appointments for their friends, which is great in encouraging group bookings (which will translate to more revenue).
Wrapping Up
Integrating a salon booking system can significantly help in streamlining your salon's booking process, improve your client's overall experience as they are interacting with your salon, and improve your team's morale. 
Happy and satisfied clients will recommend your salon to their peers and family, which ultimately will allow you to attract more clients and grow your business. 
Follow Techiemag for more!