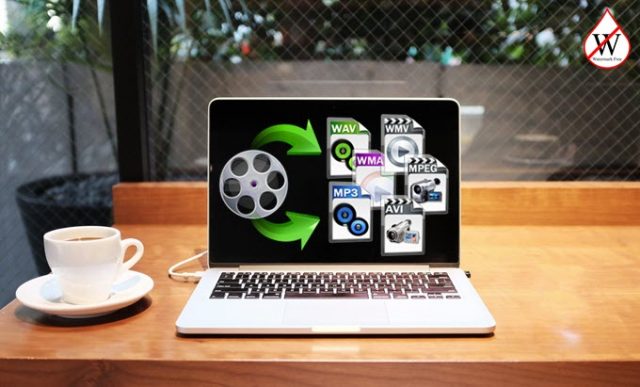 How to Get the Most Use Out of Your AV Technology
Here are seven ways to get the most use of your AV technology:
1. Understand the AV Basics
One of the most effective ways to use AV technology well in business is to understand this technology in more depth. AV technology stands for audio-visual technology and essentially comprises any device responsible for capturing, processing, and displaying audio or visual content.
An example of this would be a video wall for displaying content during conferences, presentations, or in daily office operations, or a video display processor responsible for processing audio and visual signals to ensure you can view the content you wish to display.
The AV technology in your business is likely used to collaborate and communicate with your colleagues, so investigate this technology in more depth to identify ways you can get the most use out of it.
2. Select the Right Devices for All Your Business Requirements
An effective way to get the most use out of your AV technology in business is to tailor your approach to your specific business requirements. AV technology encompasses many devices, so you have a large selection to choose from, ensuring you can pick the technology that is best suited to your needs. Here's an example of tailoring your approach.
Say, for example, that you only have a small business with very minimal meetings or you only have a small meeting room with limited capacity. In that case, you would only need to invest in a very basic sound and display system. However, if you're regularly hosting conferences and presentations with hundreds in attendance, you would need a complex AV set-up that facilitates extended viewing and listening in a room with good acoustics and visual effects for engagement.
The quality of your devices will also make a big difference to your business. While AV technology can be expensive, sound and visual quality has a significant impact on engagement and can make a positive impression on potential business partners, customers, and employees.
3. Assess Your AV Budget
As mentioned, your AV technology is a worthwhile investment, but you should always design a set budget for your AV requirements to ensure you're buying high-quality goods for your exact needs.
To do this, you should analyze which events you'll need this technology for, the scale of the event, and your hopes for a return on investment. Remember that high-quality AV technology will last you a long time, so while the initial cost may be high, you'll typically save money that you would otherwise have to spend on costly repair and maintenance on cheaper goods.
4. Invest in Compatible Devices
Always make sure that the AV technology you buy is compatible with your existing devices. Not only is finding out that your devices are incompatible frustrating, but it can also be very costly.
Always read specifications in-depth, and do your research on manufacturers of different AV technology to ensure devices can communicate with each other. Having a completely compatible set-up ensures your production works seamlessly with minimal interruptions in quality.
5. Analyze Your Audience Needs and Location
Your audience and colleagues' needs should always come first in your AV technology selection. If the return on investment is high on your agenda, then your audience needs, and customizing your approach to this should be on top of your priority list.
For example, if your office could benefit from a boost in engagement, communication, and productivity, consider using AV technology like video walls to display crucial business announcements and operational information. Not only does this refresh how you communicate with colleagues, it creates a central information distribution point, removing the chance of miscommunication or mistranslation.
6. Create a Proper and Accessible Set Up
In your business, multiple people may need access to AV technology, regardless of their skill level. This is especially true if you regularly host presentations and conferences. If this is the case, you'll need to ensure that your AV technology has a properly accessible setup. Poorly set up devices with complex operational needs can seriously hinder the quality of your presentations and visual or audio engagement. Additionally, if your employees or colleagues don't understand how to operate this technology, your meetings and presentations will likely not have the desired effect that you intended.
Ensure that your AV devices are installed correctly with proper positioning. If you need additional help or training to get the most out of your AV technology, consider consulting a professional like an AV integrator who can assess your project needs and set your technology up in a way that facilitates your goals.
7. Conduct Proper Maintenance
A properly maintained AV setup is an effective one, so ensure that you're thoroughly inspecting, maintaining, and updating your devices to keep your presentations, meetings, and conferences running smoothly. Like most technology, AV technology needs consistent updates to ensure software runs smoothly and always to your requirements. So, don't leave your AV technology to sit there and collect dust; give it some regular TLC!
Final Thoughts
Like any technology, AV devices can take getting used to to get the most use, but with adequate maintenance, proper installation, customization to your audience requirements, and a healthy budget, your AV technology can start reaping serious rewards for your business.
Staying up to date with the latest technology trends and getting the most use out of your AV technology, like video walls, doesn't only help your daily business operations, but you can also attract interest from potential business partners and clients. This means that using AV technology well can play a significant role in scaling your business.
Follow Techiemag for more!