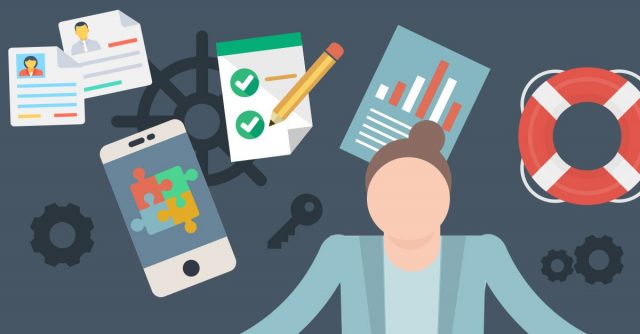 Even if your business isn't on the verge of a growth spurt, it's probably wise to have plans in place for when it is. After all, moving business premises can not only be costly financially but can also result in a lot of downtime for your business as a whole. 
However, there are ways that your business can grow while still being able to stay in its current location and therefore save you the headache of losing out financially while it relocates, even if it's only for a short period of time. Undoubtedly, you're going to have to invest in other areas of your business to make the growth spurt as smooth and secure as possible for your business, your employees, and your customers alike.
1. Increase working space 
If like so many businesses, you find that you need more space within your premises, you may feel that you have little to no option but to relocate. As touched on already, this can be expensive for your business in more ways than one, especially if to be able to afford the larger premises or gain the additional square footage that will work for you, you have to move far from your current location.
Effective business planning for growth is essential to prepare your business for a successful future. There are strategic planning services that can help you chart a clear path to expansion and achieve your growth goals.
However, there's still a way around this. By offering your current office employees the chance of working either remotely or as hybrid workers, you'll be saving office space which can then be used to accommodate additional office workers. Of course, if all of your current office workers opt for remote working, you'll have a whole office space empty and ready to be filled with new recruits, and if they choose hybrid working, then with careful planning, you could have half your office space available to be filled.
This also works if your business is in manufacturing, as with all your office staff either working remotely or in a hybrid pattern, you'll have space to expand your manufacturing area into your office space.
2. Be prepared to outsource work
In this time of growth, you may find that it's beneficial to reach out to experts and qualified professionals to fill your employment voids. This can be done on an outsourcing basis, so these very desirable individuals aren't permanently on your payroll and are only being used for certain pre-agreed projects. This means that you (and your customers) will have the advantage of their knowledge, experience, and output without the large monthly price tag attached. 
There are individuals ready to work on an outsourcing basis from a wide range of skill sets including engineers, designers, marketing strategists, and consultants. Quotes for work are provided up front so you won't be hit with extertionately high bills at the end of a project (unless, of course, you've expanded the workload of the project considerably without asking for an updated estimate of the cost in writing).
3. Invest in time-saving software 
As stated previously, during your period of growth, you're likely to be taking on more employees, so investing in some time-saving software, especially for your HR department should be near the top of your list, if not at the top.
Juggling onboarding and managing current employees, dealing with payroll as well as coping with offboarding, all while staying compliant can be a headache at the best of times. When the business is in a period of growth, it can be near on impossible to keep a handle on everything without the right HR Software to ease the strain. 
For one of your busiest departments to run smoothly and competently, getting this right is paramount as you could be finding that although your order book is expanding, your workforce most certainly isn't.
4. Increase cybersecurity measures
Cybersecurity should always be present within your business, however, with employees working remotely or as hybrids, your cybersecurity will need to be increased. Of course, you can, and it's a good idea to, install an intranet system in your business if you haven't already. This will allow your remote and hybrid employees to work from home and still have access to all the data that they require in the same way they would if they were working on-site. But this alone won't keep your business's data or that belonging your employees or customers safe from hackers or scammers.
Taking on board the seriousness of the threat that hackers and other cybercriminals pose should have you thinking very seriously about opting for zero-trust security measures to close gaps and keep all your data as safe as possible. You should also take time to educate your remote and hybrid employees about the risks posed by using public WiFi spots to work from as these tend to be much less secure, and hackers are all too well aware of the opportunity that this provides to them.
Follow Techiemag for more~