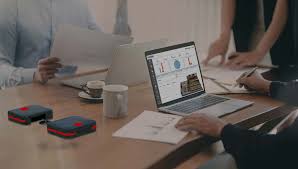 It can be tough enough to get your own business off the ground, let alone try and do it with a marketing agency. But don't worry, with the right strategy and some hard work, you can make sure that your marketing agency is a success!
What is a Marketing Agency?
A marketing agency is a business that helps companies to create and implement marketing plans. A marketing plan is a document that outlines all of the steps that a company will take to reach its marketing goals.
A marketing agency can help you with everything from creating your initial marketing strategy to ensuring that your campaigns are executed appropriately. Additionally, a marketing agency can provide you with resources and advice on improving your marketing efforts.
If you're interested in starting or expanding your marketing agency, it's important to know what makes a good one. Here are some of the key factors:
Knowledge and experience in marketing
A good marketing agency will have a lot of field experience and a strong team. So building a strong team is a must.
Flexible and responsive to clients' needs
A good marketing agency will be able to adapt quickly to the changing needs of its clients. They'll also be responsive in terms of providing updates and feedback.
Expertise in specific marketing areas
A good marketing agency will have experts in different areas of marketing, such as social media, paid to advertise, or digital marketing. This ensures that they can provide you with a comprehensive plan that considers your business.
Expertise in specific markets
A good marketing agency will have a deep understanding of the markets that they work in. This means they'll be able to offer you targeted advice and recommendations on reaching your target audience.
A commitment to customer service
One of the key factors that makes a good marketing agency great is its commitment to customer service. They want to ensure you're happy with their services, so they'll go above and beyond to help you.
Tips for growing a successful marketing agency
Define your vision and mission: Marketing agencies typically have a specific goal, such as increasing brand awareness or driving more sales. Ensure you articulate this to your team and maintain it throughout the agency's growth.

Foster a collaborative atmosphere: A successful marketing agency is built on the idea of collaboration. Everyone should be able to contribute ideas and feedback and be held accountable for results.

Keep up with industry trends: Keeping up with industry trends is essential to success as a marketing agency. Be aware of new technologies and how they can be used to improve your marketing efforts.

Think outside the traditional advertising model: Traditional advertising is still an important part of marketing, but don't limit yourself to conventional media like television or print ads. Use social media, website design, and guerrilla marketing tactics to reach your target audience.

Master the art of data analysis: Knowing how your customers behave and what content works best for them is critical for any marketing agency looking to succeed. Use data analysis tools to make informed decisions about your client base and campaign strategy.

Pricing: Keep pricing competitive at the start of your agency's growth to maintain a top spot in the market. As your business grows, you may be able to hike prices to cover higher costs or increase your marketing efforts. For example, you can start with

affordable SEO packages

to get your clients ranking high, then raise prices for more in-depth marketing services or platform integrations.

Stay up to date on industry standards: Keeping up with industry standards is key to success as a marketing agency. Be familiar with new trends and technologies to ensure your campaigns are on the cutting edge.

Build a strong team: A strong team is essential to any marketing agency's success. The right individuals bring unique skills and perspectives that can synergize together to create powerful marketing campaigns. Ensure you identify and recruit the best talent possible and nurture them throughout the agency's growth.

Develop a strong client base: A successful marketing agency is built on a strong client base. Be willing to go above and beyond for your clients, and ensure you consistently work to improve the relationship.

Build partnerships: Partnering with other businesses can help you reach your marketing goals more quickly and efficiently. Work with a

white label digital marketing agency

to share resources and learn from each other's successes and failures.

Create processes: Building processes and guidelines for your team can help ensure consistency and accountability. This can also help streamline the process and make it easier for you to manage.

Use tools: Ensure that your team is equipped with the latest marketing tools and resources. Use popular tools like SEMRush, Ahrefs, and Google Analytics to help you track your marketing progress and make informed decisions about your campaigns.

Communication: Effective communication is essential to any marketing agency's success. Be willing to provide feedback and let your team know how you're doing. Create a culture of transparency and accountability.

Keep track of expenses: Keeping track of expenses is key to making smart strategic decisions about your budget. Track what resources are being used and where they're coming from. This will help you decide where to allocate your resources next.

Create a tracking system: A tracking system can help you monitor your agency's progress and team's productivity. Use tools like Asana or Trello to keep everyone on track.

Set goals: Setting goals is essential to any successful marketing agency. Set measurable goals and timelines for your team, and regularly evaluate the progress made towards these goals. This will help you stay motivated and focused on the long-term success of your agency.

Celebrate success: Celebrating success is a great way to keep everyone in the agency motivated and focused on their goals. Organize fun events or contests to allow your team to show off their skills.
Conclusion
Marketing is difficult to get into and can be incredibly challenging for small businesses. But the truth is that you can achieve success with the right strategies and tools. If you're ready to take your marketing agency to the next level, the steps mentioned above will help you to find the right path. 
Follow techiemag for more!