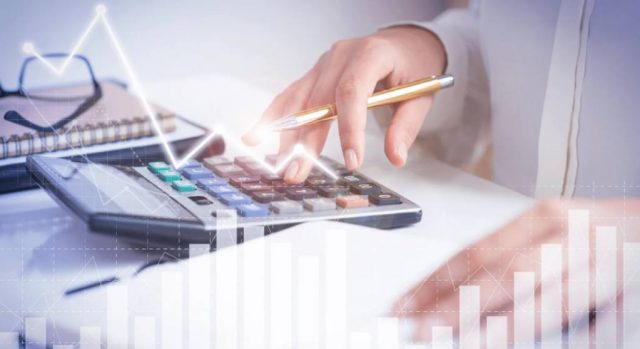 Creating a strong digital marketing strategy for your properties is crucial. Whether you own residential or commercial buildings, you need to market your available units effectively to prevent long-term vacancies.
When done correctly, digital marketing can provide you with a steady stream of targeted leads for selling and renting, increase brand awareness, and help you connect with your community to establish a positive reputation.
There are a wide range of digital tools and channels to use, but it's not always clear how to leverage these options. For best results, you'll need to keep up with the latest technology and consider a variety of factors when building your digital marketing strategy. 
Here's what successful investors are doing, and you can follow suit.
They're working with professional property managers
The biggest obstacle to making rental property profitable is being the landlord. For example, you have to collect rent, chase late fees, handle repairs, and deal with move-in and move-out walkthroughs, among other responsibilities. This leaves little time and energy to focus on the type of digital marketing required to acquire high-quality, long-term tenants.
In this case, you're more likely to do the bare minimum, like post a quick ad to Craigslist or Facebook Marketplace. When you're exhausted, you're less likely to pursue the marketing strategies that get ideal results, like stage your property, hire a professional photographer, and craft your listing with intention.
When you hire a professional property manager, they'll take care of your landlord duties, plus market your vacancies to attract the kind of tenants you want. They have access to the latest tech and know how to word rental listings to attract good, long-term tenants.
If you've never worked with a property manager, you're missing out on a key ingredient of success. Reputable property management companies, like Green Residential in Houston, provide a free property analysis, so there's nothing to lose by making an inquiry.
They allocate a budget for marketing
Running a successful digital marketing campaign requires investing a little bit of money. Good advertising isn't free, but that doesn't mean you have to spend a fortune. You just need a decent budget. 
When you're willing to invest money in digital marketing, you'll have access to the tools and platforms that get better results than free options. For example, posting listings on Craigslist is free, but it's also a fast way to generate calls from unqualified prospects, even if you specify the qualifications in your listing. 
At the bare minimum, your digital marketing budget should cover the basics of third-party listing fees. It costs money to post ads in quality, relevant publications, and if you go cheap, you'll get what you pay for in terms of potential tenants.
Analytics should also be part of your marketing budget because you'll want to know how each advertising platform is converting so you can justify the cost. Or, if the conversion isn't worth the cost, you'll know which platforms to stop using.
They diversify their advertising strategy
Advertising on just one third-party platform, like Craigslist, is a bad idea. Regardless of how much you love a particular platform, there are ideal potential tenants out there who will never see your ads because they don't use that platform.
Diversifying your platforms is the best way to ensure you reach a wider variety of potential tenants so you aren't stuck with just one type of applicant. Some listing sites will generate lower-quality responses than others, but that doesn't mean it's not worth using. You just need to filter your applicants better.
They have a website
You can't have a digital marketing strategy without a website. You need a home base, so to speak, for people to look at your available properties, submit applications, and inquire about a property.
Having a website also allows you to take advantage of other digital marketing techniques, like hosting virtual tours. With a 3D virtual tour on your website, potential tenants can see your available properties from all angles, as if they're visiting the place live. Using their mouse, they'll have full control of where and how they move through the property.
One major benefit to virtual tours is it reduces the number of showings you'll need to host. Many people know whether or not they like a place just by taking a virtual tour. It will help weed out many people who would otherwise just waste your time. You know the type – they love looking at houses but aren't ready to buy
Your website can also be a place where your existing tenants pay rent online, check the status of their repair requests, and submit maintenance needs to your team. Having a tenant portal can be a great selling point to get prospects since it's now common for tenants to want to pay rent online.
They don't lean too heavily on social media
Social media may not be the best place to advertise your rental homes, but it all depends on how you're marketing your properties. If you're using paid ads that are targeting people who are most likely to be thinking of moving, it could work.
However, you probably won't find your dream tenants by posting status updates to Facebook. If you use social media, choose the platform(s) wisely and use them intentionally.
Instagram happens to be the best social media platform for real estate. It's naturally engaging since it's focused on images, and you can test this out for yourself. Post the same photos to Facebook, Twitter, and Instagram and you'll see more engagement on Instagram.
When you advertise on Instagram, you'll also be reaching a big part of your target market. Millennials and Gen Z love Instagram, and the majority want to own a home. They're just waiting for the right opportunity at the right price.
Digital marketing looks different for everyone
Digital marketing campaigns will look different for each investor, but the roadmap is the same. Outline your goals, set a budget, and choose the digital channels you find appropriate for your needs.