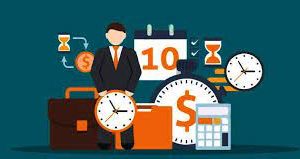 Customer engagement is highly important for businesses of various sizes to enhance their revenue and brand growth. Therefore, they adopt strategies like website development to appeal to consumers and boost sales and conversion. Statistically, a lot of enterprises develop websites while only 50% of small-scale companies focus on website development. 
Unlike smaller brands, enterprises involve bigger groups, businesses, or organizations and they handle more large-scale digital operations. Many entrepreneurs run omnichannel web services for customer engagement and sales; thus, they require a scalable and flexible CMS platform for their web development projects. In this context, the CMS platform of Drupal is an effective choice for companies. In fact, more than 600,000 websites are currently active that run mainly on Drupal. 
What is Drupal? 
Essentially, the Drupal platform is a free open-source CMS framework that is built mainly with PHP programming language. Brands of different sizes utilize Drupal tools and modules for their web development projects. It has a flexible structure, top-notch security, low coding requirements, and multiple user-friendly features. 
Typically, enterprises use this platform for web development and mobile app back-end development. Drupal CMS can manage heavy content load which is common for most enterprise-oriented websites. To note, despite its ease of use, Drupal is not simple for complete beginners in web development to operate. 
Indeed, business owners planning on Drupal-based website building should learn about the Drupal modules and tools well. Or, they should hire reliable Drupal developers for the best outcome. 
Reasons to opt for Drupal CMS for enterprise-level website development
As mentioned above, enterprises specifically find Drupal highly efficient for their web development projects. The following are some of the primary reasons why this choice is valuable.
Security
First and foremost, the defense available on Drupal is high-grade and robust. This CMS platform has a secure open-source framework and has extremely proficient cybersecurity features. Also, the Drupal developers have training in security measures and conduct proper tests to check for vulnerabilities. 
Thus, brands opting for Drupal development services get frequent firewall and security checks from developers. Also, clients receive detailed quality test reports frequently. This up-to-date information is effective for enterprises to refer to for future security checks and issues.  
Also, the CMS platform itself can automatically eliminate spam, safeguarding data, to prevent the operation of spambots. 
Scalability 
Enterprise websites run on a wider network; they are globally connected to reach worldwide markets. Therefore, fast performance is a must for brands to handle the extra multi-channel loading requests and web services. 
In this context, Drupal is an effective choice for business-level website development projects due to its scalable structure. Business owners notice higher conversion rates from Drupal-centric websites since the loading speed is optimized and rarely notice downtime periods. 
Open-source community 
Business owners can expect a high-grade development process for their enterprise-level websites with Drupal due to the open-source community support. Indeed, brands that use this CMS can gain access to multiple experienced Drupal developers and users in the community. This is useful for handling big-scale web development projects. Also, users can opt for free custom modules available in the shared space. 
Therefore, professionals can develop their websites with these custom modules quickly and perform less amount of coding. Moreover, Drupal operates a variety of modules in the open-source community, each with skilled, accurate, and unique code libraries. 
SEO-centric services
Brands should pay close attention to SEO to enhance the content quality of their website. For example, a higher number of relevant and engaging keywords in website content would increase its SERP ranking. Generally, consumers do not search more than the top results and a higher SERP ranking is necessary to boost visibility. 
Enterprises get SEO services easily and quickly while using Drupal services, specifically with its SEO-centric modules. One notable mention is the metatag module that offers automated meta tags for web content optimization. Additionally, this module comes with API configurations that are suitable for social media sites as well. 
Thus, with Drupal development services, brands can push their SEO-rich enterprise website across multiple platforms. 
Personalized UI 
Currently, most users want personalized experiences from the brands they depend on, from promotional content to product offers. Statistically, 68% of users prefer empathetic brands and stay loyal to websites that offer high-quality and personalized user experiences. 
In this context, Drupal is an effective choice for enterprises as it allows customized website development options. Indeed, Drupal comes packed with multiple built-in as well as contributed modules that focus mainly on UI design enhancement. One example is the Menu module that can improve the navigational quality of a website.
Multilingual support
Another major benefit of Drupal CMS is the availability of a built-in translation feature in the CMS core. With this, the website content, as well as the interface, can translate quickly during operation. Plus, the module offers this service automatically depending on the geographical location of a user as well. 
Typically, there are 94 languages available in the Drupal core. However, Drupal 8 offers more multilingual modules for website optimization. Since enterprises run websites for global audiences, the availability of this feature in enterprise websites is highly beneficial.
Extensible structure
Drupal CMS platform offers access to multiple API integrations for brands. Plus, the platform has extensive documentation as well, which simplifies the usage of the available APIs. 
Therefore, brand owners running enterprise websites can utilize the extensible and well-defined APIs to integrate and enhance the website operations. 
Some particular APIs available for Drupal users over different versions include Translation API, Render API, RESTful Web Services API, and JSON API. 
Customizable platform and services
To appeal to multiple audiences, it is important for brands to create and launch the solutions they require. Enterprises generally target multiple demographics and audiences. So, developing the same web content and website management strategy for all channels is not effective. Indeed, a brand must offer customized strategies for different channels, and Drupal development services focus on this. 
Certainly, enterprises can hire a Drupal developer to create custom coded modules for different websites and platforms for multi-channel sales funnel. The core code of Drupal is available to all users as well. 
Not to mention, there are multiple pre-installed and free design templates and themes available via Drupal for brand owners to use for website development. Statistically, 94% of users form their first impression about a website, and consequently the brand, from the website design. Therefore, with Drupal UI-oriented modules, themes, and templates, a website developer can create stunning websites.
Product features 
Brands notice a higher number of conversions for products that are popular among other consumers. During Drupal development, business owners can utilize Drupal modules to highlight particular website aspects or products in retail-centric sites. This drives visitor traffic to the featured products directly and with minimal effort, thereby improving user experience. Not to mention, it is easy to configure and does not require excess coding during Drupal development.
Conclusion
All in all, the Drupal CMS platform includes multiple usable and efficient functionalities that brands can apply for website development. The scalable structure of the platform can withstand heavy websites and has a fast-loading speed. Plus, there are multiple useful modules, but integrating them effectively into websites takes skills, Drupal-centric knowledge, and practice. 
Overall, enterprises find this platform more efficient compared to startups. Also, they can take the assistance of Drupal experts for further website development-related support.
About Author
Abhishek Dhariwal is a Chief Technical Officer at AddWeb Solution, an Enterprise Web Development Company. He has worked on 100+ drupal projects and has been a core contributor in the Drupal community. Vivid Tennis Player | Electronics Geek | Father Of Two Loving Kids.
Follow Techiemag for more!