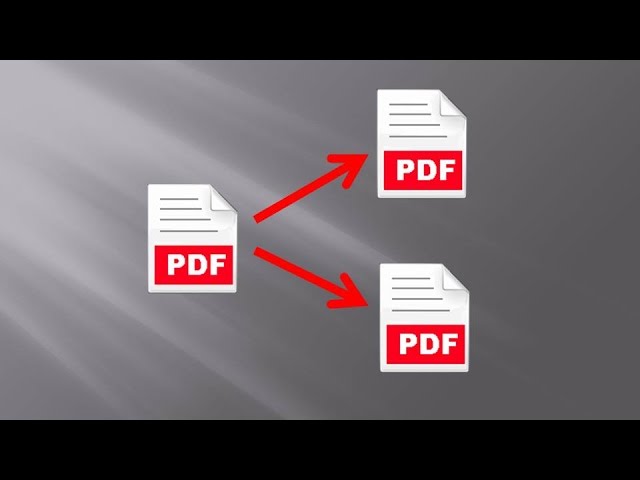 Often, those who work with digital documents in PDF format had to face the problem of finding a convenient online PDF splitter. This is frequently required when you need to extract  or delete a particular page from a PDF. Many people turn to desktop programs that require some knowledge and understanding of how the software works, as well as installation and space on a PC.
Today, there are many online PDF services using which you can quickly and efficiently split a PDF in a hassle-free way. The advantage of online services over software is also the fact that you can use them immediately on any device with Internet access and a browser. 
Today we will talk about the most interesting and simply the best online PDF splitters.
PDF Candy
This is a great all-in-one platform which features a great PDF splitter. It will be useful for all users to perform everyday tasks. It does not require installation on your hard drive and works in any browser. To split a PDF document, simply upload it to the website, select the pages you want to cut or extract, and download the output file. You can also work with Google Drive and Dropbox, which will save download time and space on your device.
During the splitting process, you can also choose from a variety of options. For example, you can split the document into one-page files, by page intervals, as well as merging and deleting. Thus, you have a universal online PDF splitter.
SmallPDF
A platfom that helps to quickly split a PDF file into several separate documents. This PDF splitter works online and does not require high performance of the working device, too. Some features may require you to log in with a Google account. Despite this, all the necessary tools for splitting a PDF document do not require additional actions.
At the beginning, the service offers two options to split PDF online: extract pages (you will get one file with the selected pages excluded) or separate PDF file into several documents (you will get several files). After selecting how to split PDF, the user only needs to specify the required pages for removing. The user can then save the created document or documents directly to the device's memory, or use cloud storage services such as Google Drive, Dropbox, or Smallpdf's own server. The last option requires a PRO account which is paid.
ILovePDF
This is a good utility to split PDF files into separate pages with a clear interface. This PDF separator is suitable for beginners and professional users, too. Works online, so you can work on mobile devices as well as on laptops and desktop computers. You can also upload files via Google Drive and Dropbox cloud storages just like the previous 2 online PDF splitters we reviewed.
Using this tool to split PDF online, the user can separate PDF pages by ranges or extract pages. It is also possible to select all elements of the document or its individual parts. The end result is a fairly high quality document in just a few simple steps.
Sejda
This is a convenient platform with a large set of tools for working with PDF including an online PDF splitter. It has a lot of settings for processing PDF documents, which makes it quite popular. The English interface may cause some difficulties at first, but the built-in translator of your browser quickly solves this problem.
The PDF page splitter allows you to extract pages from documents, and also divide them into pages, bookmarks, halves, size, and text. This functionality enhances the user experience. In addition, the user can download files via Google Drive, Dropbox, OneDrive, URL, which reduces the load on the mobile device and increases the free space on the PC.
Pdf24 tools
An online PDF splitter with an interesting interface that has a PDF separator tool. By default, the mode of dividing PDF into separate pages is selected. To customize the desired pages yourself, you need to select a custom mode. After all the settings are applied, the service will load all the data in the archive with selected pages. 
The main page of the website offers other tools for working with PDF files. 
Summing up, we can say that all the presented online PDF splitters have almost identical functionality and a set of tools. However, some have a clearer and more convenient to use graphic interface, others have improved numerous settings. It's up to you to decide which one to use. Enjoy your work! 
Follow Techiemag for more!