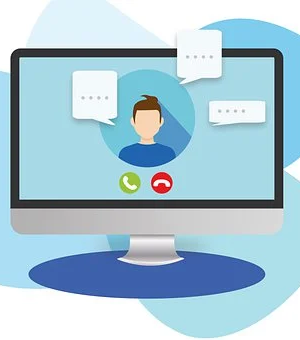 Did you know that three out of five Americans want to get fit?
One of the biggest hurdles that prevent people from meeting their wellness goals is motivation. If you're one of the many people who struggle with holding themselves accountable, then downloading the best fitness apps can help keep you on track.
Not only do these tools help you log your workouts, but they can also introduce you to new exercises that are fun. Keep reading this guide so you can learn about 5 of the greatest apps that should be on your phone.
MyFitnessPal
MyFitnessPal is one of the nicest original fitness applications that has withstood the test of time. This app makes it easy to log any kind of physical activity you do so you can calculate how many calories you've burned.
You can also log your food to make sure you're within your calorie limits and hitting all your macro and micronutrients. Without proper nutrition, you won't be able to fuel your workouts.
Nike Training Club
When it comes to free fitness apps, Nike Training Club can give you the most bang for your buck. You can work out with trainers live or choose from their huge library of videos.
This intuitive app starts you out with a quick fitness quiz so it can understand your unique goals. After completing this, you'll get shown training videos that can help you accomplish those goals as fast as possible.
TRX Training Club
If you're someone who wants to build muscle, then TRX Training Club can transform your body in an impressive amount of time. The price ranges from $5.99 per month to access their explosive On Demand videos and $19.99 to get everything.
Anyone who's worried about investing money in a new app will be delighted to hear that TRX Training Club does offer a free 30-day trial so you can see if it lives up to the hype.
Runkeeper
People who are devoted runners need to download Runkeeper to their Boost Mobile devices so they can track their runs with ease. Thanks to the use of GPS, you don't have to lift a finger to map out how far you've run.
You can join a fun community of runners and see how your mileage compares to others.
Glo
Even if you don't consider yourself a yogi, everyone should incorporate yoga into their fitness routine at least once a month. Yoga is a fabulous exercise that includes cardio, stretching, strength training, and meditation.
Glo allows you to train with thousands of yoga instructors of all levels so you can improve your physical and mental health.
Are You Excited to Try These Fitness Apps?
With thousands of fitness apps on the market nowadays, it can be difficult to figure out what's worth your time. Using this guide on the top mobile fitness apps will help you flourish right away.
Could you use some more handy lifestyle advice to work on building a better you? Read our articles for more tips.
Follow Techiemag for more!