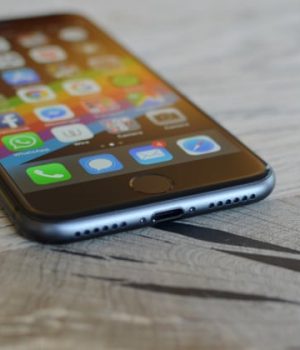 Every year 70 million smartphones are lost, and the majority of those are never recovered.
Find My Mobile Phone by Samsung is an app developed to help Samsung users when their phone has been misplaced, lost, or stolen. It is easy to set up and could be incredibly handy in several situations.
To find out more about if Find My Mobile is right for you, keep reading.
What Is Find My Mobile Phone by Samsung?
Samsung, like many other mobile phone manufacturers, has a mobile app you can use to track your phone from another device. 
It does this by using location information from Google and other wireless networks. With this, you can find out where your phone is at almost any time.
How Does It Work?
To use the Find My Mobile app you have to have it is set up before your phone goes missing. First, make sure you enable tracking on your phone. Then you need to go into the Find My Mobile app and set your search and location parameters.
You will then be able to look up the location of your phone, as well as other information, through a web browser.
If you're having trouble with any of this, read this article for a detailed guide on how to set things up.
Times When You Might Need it
The Find My Mobile Samsung app can come in handy in different situations. The most common scenario is when you have lost your phone.
This is very beneficial if you don't know where your phone went missing. You may have simply left it in a cafe, or at work, but on a day when you have been to various places retracing your steps can be difficult and impractical.
You can jump onto your Samsung account on a computer and find out where your phone is in seconds.
Alternatively, you could use it to track down your phone if it's stolen. The downside here is that if the thief has removed the battery, the app won't work. Modern phones are generally made so that the batteries can't be removed, which helps prevent this.
Note that if the battery has run out, live tracking is not possible.
Additional Capabilities
The main purpose of the Find My Mobile app is to simply get the location of your phone. On top of this, it includes several other useful features.
Muted Ring – You can make your phone let out a full-volume ring, even when it is on silent, making it easier to find

Last Location – While tracking doesn't work when the battery is dead, you can still view the last location of the phone before it is turned off

Adjust Power Settings – if you are worried about the battery dying before you find it you can adjust the power settings to make the battery last longer

Track on the Move – the app can provide a location update every 15 minutes so you can follow it if it's moving

Remote Data Backup – any important data on your phone can be backed up to your Samsung account so that you don't lose it if you are unable to get your phone back
Do You Need the Find My Mobile App?
The find my mobile phone Samsung app isn't something you will use every day, but any time your phone goes missing you will be thankful for it.
Think of it as a safety net that you can set up in minutes, but it could potentially save you from permanently losing your phone. We highly recommend installing it as soon as you can as you never know when it will come in handy.
For more tech articles, check out some of our other blog posts.