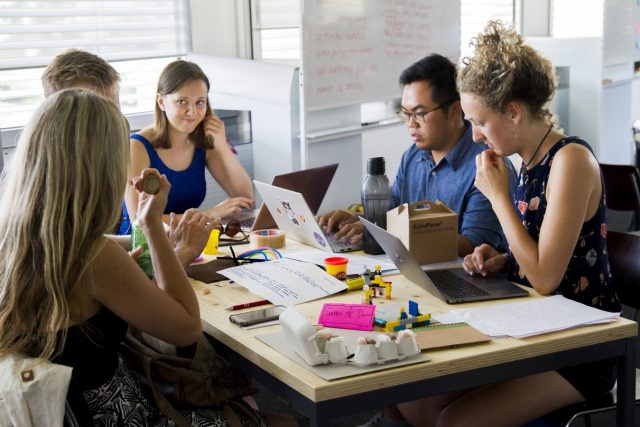 Most people may find their first day at a new job, either memorable or perhaps stressful in their careers, depending on the environment surrounding them and the people they associate with. This always comes with pressure and anxiety to impress. This can be reduced by proper planning.
Here are some of the tips by assignmentgeek.com that can aid in good preparation for the first day at work.
1. Ask Questions
Asking questions is necessary since it is a way of demonstrating curiosity and desire to learn. It can be done by writing down both general and practical questions about how more successful you can be in the role you are to play. This may also be handy for the managers you might meet.
2.Preparing an elevator pitch 
Since many people would be interested in knowing who you are, get ready to describe more about yourself and the previous place of employment. Describe the benefits they will achieve when you are placed in this new position since some people may be interested in striking up a conversation or understanding vaguely.
3.Showing up early but entering the building on time
This may help one prepare for the unknown. It is not necessary to go into the building. You can relax somewhere until the time scheduled for arrival at the office reaches. It will also enable you to attend to clients on time.
4.Relax
Relaxing the mind enables one to be productive and optimistic. It will also allow one to go to work on time hence preventing being in trouble with the authorities.
5.Smile
The first impression matters a lot. Smiling to the other employees and greeting them or even shaking their hands is essential since you create a good rapport with the people around them.
6.Looking and playing the part
Proper dressing is good since it helps you look professional. Before you go for the job, prepare clothes in advance so as not to look out of place in the first meeting with the co-workers and even the boss. Mind about how you behave and carry yourself around the premises.
7.Talking to many people
Learn to be social and friendly to the co-workers since they play a significant role in making sure that you are on the right track during your working hours. In case there is a problem with your work, they can be of help since they will have known you as a good person who values people.
8.Enhance friendship bonds
It's always critical to have at least a colleague to rely on since you may experience difficulties during the first day, for instance, accessing some of the places in the building or even have challenges with adapting the new environment. Having a friend can make it less stressful.
9. Listen and observe
This is important since that is how you will learn and adapt to the new environment. Take note of each and every occurrence so as to avoid making mistakes. By doing this, you will learn some of the dos and don'ts of the company or whichever working area.
10.Learning professional rules
The rules that will be given to you either verbally or in written form should not be forgotten since they are the ones that will guide you on what to do, how to handle your work, and how to carry yourself in the working premises.
11. Be yourself
It is essential to be yourself and rather not pretend to be someone else. Doing what you are used to doing will make things easier since you won't be under the pressure of acting like someone else so that you will make people like you. Accept who you are and work towards learning more things that can be of help.