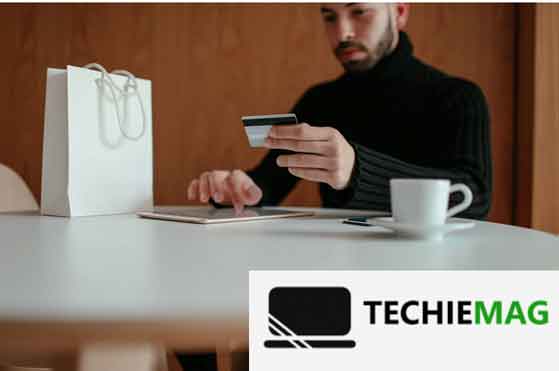 The phrase "banking innovation" may seem like an oxymoron to those familiar with the banking business. Indeed, it is difficult to find a sphere that would be so difficult to make innovative technical solutions. Of course, it is easy to find an explanation for this: after all, the cost of a mistake in a business that is completely built on money, security, and privacy can be disastrous not just for an individual bank but for entire states.
Nevertheless, new challenges dictate new approaches. In 2021, about 80 percent of millennials in the US are already using digital banking. Moreover, this is not only a matter of changing our way of life in connection with COVID-19. In a survey conducted in the US back in 2018, 62% of respondents said mobile banking gives them better control over their finances.
Thus, no matter how rigid they are, banks have to keep up with the times and increasingly master the capabilities of mobile applications. And as soon as these changes became inevitable, a real race for leadership began in this area as well. In March 2021, the top six US banks alone had 40 million downloads of their mobile apps from Google Play and the App Store. The popularity of Internet banking is growing steadily, and not only in the United States. Thus, British banks Monzo and Starling Bank boast that 6.6 thousand people download their mobile applications daily.
At the same time, the strictest preservation of privacy and the highest level of security became dramatically crucial due to these conditions. Therefore, comprehensive testing of mobile banking applications, which can only be entrusted to a generally recognized, highly qualified quality assurance company, is becoming more relevant than ever.
The human factor continues to play a significant role in the multilevel application testing process. Having said that, mobile banking applications fall into the category where automated testing services are vital.
Proven Solutions For Challenging Tasks
The process of testing mobile applications for Internet banking involves a lot of specific techniques typical for programs with a high level of protection against any attacks. To get a complete picture of all stages of testing, you should carefully study the test banking apps guide, compiled by experts with many years of experience in this area.
In this article, we are supposed to give a general idea of ​​test automation.
The most influential check stage, which all automation testing companies carry out, is multiple security testing. All banking applications without exception should pass this test to be accepted as a safe financial tool.
During this part, so-called white hackers experts explore how the application works with different access methods:
using the PIN code,
security questions,
captcha processing.
Biometric data — scanning of a fingerprint and/or retina of the eye.
In all cases, multiple verifications are necessary to exclude the possibility of hacker substitution of the user's identity and theft of his banking data.
After checking how safe the authorized access to the application is, experts investigate how the program works with bank accounts.
The following aspects are the subject of special attention:
speed of banking operations,
elimination of data entry errors, including "foolproof,"
immediate return of money to the account in case of an erroneous operation,
stopping, blocking, and notifying the bank security service and the user in case of signs of fraudulent account transactions,
detailed logging of all operations,
automatic shutdown of the application with the subsequent request for authentication if inactivity for a particular time.
An equally important feature of an excellent mobile banking application is 24/7 access to the assistance of a banking specialist.
Not every bank can afford the 24/7 duty of a massive staff of specialists ready to answer any question, most of which are typical. So, the generally accepted practice is to use artificial intelligence-based bots.
Testers are responsible for checking the relevance of dialogues with such bots and fine-tuning them.
It goes without saying that the testing of banking applications is by no means limited to the above stages. For all that, no matter whatever specific tests are carried out with the application, in addition, right these are the primary and mandatory for any application that works with money.
Work for Recognized Experts
Testing of applications entering the market has long been a separate high-tech branch of the IT industry.
However, mobile banking apps require an exclusive approach. In case of failures in the streaming application or the graphical editor, only the developer, who has not paid enough attention to finding errors, will incur damage. Of course, such a result is insulting, but only he is at risk of money in this case. But when it comes to a bank application, a vulnerability in any of the elements can be fatal.
Therefore, an application designed to become an intermediary between a bank and a client who entrusted it with their money has no chance of getting to the market without the appropriate conclusion of security experts.
Such an expert can only be considered a company with an impeccable reputation, confirmed by a convincing portfolio. Only such a company, which possesses expensive equipment and a staff of highly qualified specialists, can perform such complex testing and provide appropriate quality and safety guarantees.
Obviously, when deciding to start using a mobile application, the most suitable solution for a bank will be outsourcing testing. Testfort company provides all relevant services and provides comprehensive consultation.
This approach's popularity and economic feasibility are evidenced by the dynamics of the popularity of outsourcing services. Five years ago, 59% of executives said that turning to outsource firms, particularly quality assurance companies, is a prerequisite for reducing costs.
In 2019, the volume of outsourcing services in this area in the United States alone had reached $66.5 billion. You can easily extrapolate this figure to the global market to understand how much outsourcing, including automated testing services, is in demand worldwide.
Summing up
Today, having a reliable, secure, intuitive application is a must for any successful bank. Often, the presence of such an application and its seamless integration with various payment services is the decisive argument for the user when choosing a bank to which he is ready to entrust his money. And only recognized professionals can guarantee a comprehensive check of such an application.
Follow Techiemag for more Technology, Business News.