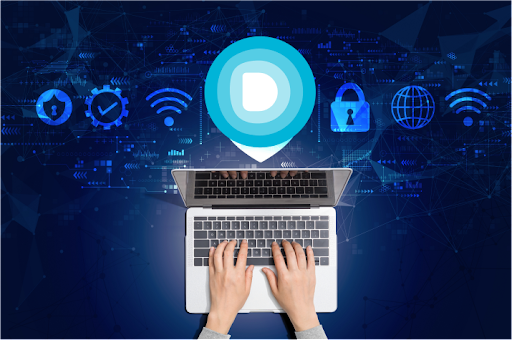 In today's world, where data breaches and cyber attacks are becoming increasingly common, businesses must prioritize their cybersecurity efforts. One of the most effective ways to secure a business's online activities is by using a Virtual Private Network (VPN).
VPN for organizations can provide secure and encrypted connections for all business devices, including remote workers, and prevent sensitive data from falling into the wrong hands.
In this blog, we will explore the main benefits of using a VPN for businesses, including efficient data flow, secure connectivity for remote work, robust data privacy, easy support and maintenance, flexible security for all devices and settings, and compatibility with legacy systems. Moreover, we will also discuss how businesses can choose the suitable VPN service for their needs and ensure that their cybersecurity strategy is up-to-date and effective.
Main Benefits of VPN for Businesses
Virtual Private Networks (VPNs) are increasingly becoming a critical aspect of cybersecurity for every type of business. Here are some of the benefits of using a VPN solution for businesses:
Optimized Data Flows
VPN for organizations can prevent data throttling, which is helpful for data-intensive sectors like rendering images or software development. As a result, employees can transfer high volumes of data without limitations.
Secure Remote Connectivity
Corporate VPN solutions create a secure connection between on-premises servers and remote devices. Encryption and anonymity make workers invisible to outsiders, which is essential for workers using public Wi-Fi in cafes or at home.
Strong Data Protection
VPNs provide encryption and anonymization, making logging or tracking very difficult. In addition, IP address anonymization makes it difficult for hackers to log sensitive information. This is imperative for companies that regularly communicate confidential information.
Adaptable Security for All Devices and Environments
Companies can add VPN coverage to new devices in seconds. Workers can enjoy the same security protection on laptops, tablets, and smartphones. Furthermore, teams working away from the office can link all devices under the same Virtual Private Network service.
Compatible with Legacy Systems
VPNs can offer a security solution for companies lacking the resources to stage a digital transformation to the cloud. Moreover,  VPN solutions for business overlays existing applications, and there is no need to change their code or configuration. By using a VPN for businesses, companies can enjoy the above benefits while ensuring the privacy and security of their data.
Wrapping up
There are several benefits of using a VPN for businesses. By encrypting internet traffic, a business VPN can enhance the security of sensitive information, protect against cyber threats, and ensure data privacy for remote workers. Additionally, a reliable business VPN is an important tool for safeguarding the confidentiality and integrity of data.
Get in touch with us to boost your network security.
Follow Techiemag for more!