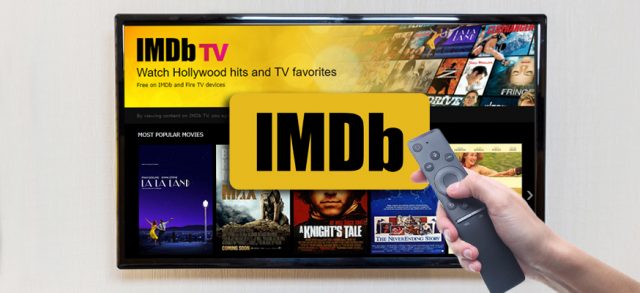 Numerous events have transpired since the beginning of 2020. There were so many traumatic events this year, especially the pandemic, which changed everyone's lives. Nowadays, people tend to stay in their houses and refrain from going out, only if needed, like buying medical supplies and foods for consumption.
This new normal draws people to depression, anxiety, and stress. These three problems happen when we no longer have nothing to do and overthink. You can do a lot of things at home to be preoccupied throughout the day. You can clean the house, play video games, connect with friends through social media, exercise, do gardening, and watch movies.
Watching movies is more comforting, and it never bores you. It is one of many people's favorite to do when at home. To do that, you must have a perfect website companion where you can search millions of movies, TV Shows, Movie Series for free. Good to know there is one website that can offer you them, and that's IMDb.
Introducing IMDb
IMDb's website is home to the world's authoritative source of movies, Movie series, TV shows, and even celebrity information and updates. You can stream the latest trailers, movies, and get the latest updates of celebrities worldwide. Stay updated or re-watch also one of the world's recognized events like the Oscars, Golden Globes, and many more.
IMDb has been operating for more than 20 years now and is considered one of the world's most reliable sources of information; that's why some people call it "The Movies Encyclopedia." It is known to be that because it contains millions of movies from the early 1990's up to now filled with information, critiques, and ratings.
Don't be worried about the price of its monthly subscription, because an IMDb movie is free. Yes, believe it or not, this website is an ad-support website, and it doesn't require viewers to pay monthly subscriptions. IMDb Movie contains all kinds of genres, from romance to actions, comedies to horror and sci-fi to documentaries.
Top 5 Rated Movies You Should Watch
In the IMDb website, you can view top rated movies and choose from there on which one you should watch during your free time at home. Select the best movie that suits your personality and mood in just one click. Here are the top 5 movies that you may find interest in and their storylines:
Hamilton (2020) – A story of America on what it was before.  Featuring jazz, hip-hop, R&B, and show tunes. It is a musical type of movie that has an absolute impact on politics, culture, and education. This film transports the audience inside the world of Broadway shows in an intimate way.
1917 (2019) – Two British soldiers were sent to deliver an urgent message to an isolated military unit. If the message is not received in time, the so-called military unit will be massacred, and to get there, they would need to cross through the enemy's territories.
Klaus (2019) – An animated Christmas comedy filled with laughter, lessons, and hope. A story of Mr. Klaus and a boy full of disappointments. This type of movie is best for kids and kids by heart.
Joker (2019) – A crime drama thriller movie about Mr. Arthur Fleck, who has mental illness issues, part of it is uncomfortable laughter. Through time, his life got really messed up and turned him to a Joker.
Ford vs. Ferrari (2019) – An action, drama, sports movie which involves car racing. Two giant car companies owned by British and Italians were fighting to prove whose invention is better.
Be Part of the IMDb Family
For the best tracking of movies and TV shows of your choice, you can create an account for free. Creating an account on their website is very easy, for they will only ask for a name, email address, and password, and you're ready to go. With an IMDb account, you can create your watch-list by adding different titles of your choice. Watch-lists serve as your reference to movies on which one you're going to watch next.
Takeaway
Movies have played an important role in our lives, especially this pandemic. Half of the people worldwide are into movies, TV shows, and movie series, for it takes away the feeling of being bored. Various websites are available wherein you can watch movies, but not all are safe and have the authority to upload movies, which will take you time to find one.
IMDb has been in the indie streaming industry for more than 20 years and is 100% virus-free. With this website, you can search your favorite movies to stream in just seconds without having you to pay monthly subscriptions. They are also available on AppStore to watch movies at your convenient time and place with any type of device.
---
Follow my blog for more updates TechieMag