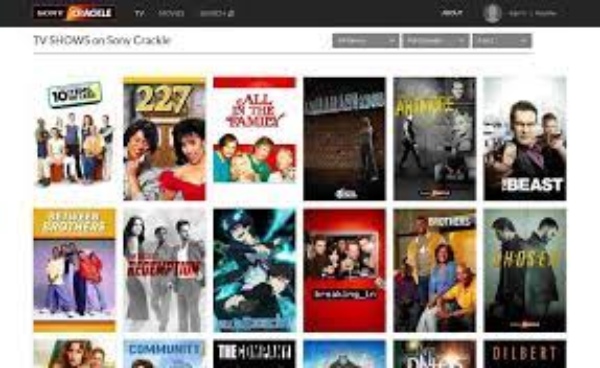 There was a time when I had to choose between going to the movies and buying them at the store. Not that I regret those times, but I am grateful that I have more options now, thanks to the convenience of watching movies from the comfort of my couch.
There are numerous streaming websites where you can watch TV shows, movies, and documentaries, but not all of them are worth entrusting your data to. Some of them are also illegal.
Today's article will provide you with a list of the most reliable online sources for streaming movies and TV shows at various quality levels. The best of them include subtitles in multiple languages, a light/dark mode, account registration, and a lovely user interface.
They all have a simple and beautiful user interface (with the exception of #9 and 10) and a responsive media player with volume, caption, and display settings, links to important pages such as the privacy policy, and occasional advertisements. This list excludes obvious options such as YouTube and Amazon, especially because they do not always have the most recent movies and TV shows that you might be interested in watching.
Read More: Best Stream2watch Alternative In 2022
Best FREE Streaming Sites for Movies & TV Shows in 2022
1: NOXX
NOXX is a lovely website dedicated to streaming HD TV shows. You can select any of the featured TV shows from the homepage or use the menu to scroll through the timeline page and view shows in order of their release dates. You can use the menu's browse option to filter show options by genre.
2: Vumoo
Vumoo is a free movie and TV show streaming website with a simple user interface. It can be accessed by going to the Movies or TV-Series page, or by using the search field. Given the quick search feature that suggests currently available titles as you type into the search box, the developers probably saw no need for a category page.
3: LookMovie
LookMovie is a movie and TV show streaming website where you can watch movies in high or low quality. Movies can be filtered by year, genre, rating, release date, or IMDb rating. It displays advertisements as a means of generating revenue, but it also allows users to make donations using any of six different cryptocurrencies.
Read More: Top CricFree Alternatives That Work in 2022
4: IMDb TV
IMDb has launched its own streaming service, where you can watch hundreds of movies and television shows from a variety of genres. Every week, new movies are added, so there is always something new to watch.
The platform is well-organized, making it simple to find your favorite titles and personalized recommendations based on your activity.
You must first create an account in order to gain access to it. You can also create a watchlist and rate each title after you've seen it. However, it is geoblocked to the United States, so you can only access it through a VPN.
IMDb is an ad-free and ad-supported website. However, if you live outside of the United States, I recommend that you get ExpressVPN and take advantage of everything it has to offer.
5: Crackle
Because Crackle is owned by Sony, you have access to the entire Sony back catalog. There are hundreds of titles available, including classics as well as original shows from every genre. The website's offerings are rotated on a regular basis, so there's always something new to watch.
The website is well-organized, making it simple to find both popular and obscure shows and movies. You can look for movies by title, actor, or genre.
Signing up for the service isn't required to watch videos, but it does allow you to create watch lists. Crackle is only available in the United States, so a VPN with US servers is required to access it from anywhere else.
The only disadvantage of the site is that it contains advertisements. This isn't an issue with a premium VPN that includes an ad blocker, such as CyberGhost.
6: Popcorn Flix
Popcorn Flix provides a diverse selection of movies and TV shows. While there are no new releases, the catalog includes classic films, big TV hits from the past, and possibly best-forgotten B-movie cult favorites.
The website is divided into genres, with sections for movies and TV shows. There is a basic search function to help you find specific shows or movies.
Popcorn Flix does not require registration; however, as with the majority of the sites on this list, it contains advertisements. Some of the embedded ads are suspicious, so use a VPN with ad blocking and malware protection, such as CyberGhost.
I connected to US servers and was able to access all of the titles I tried. Every time, the playback was flawless.
Read More: Bes Alternatives To 123movies In 2022
7: Peacock
Yes, Peacock, NBC's streaming service, has a free, ad-supported option that offers viewers thousands of hours of programming—including live coverage of the Tokyo Olympics in 2021. The best part is that the streamer provides the first five seasons of The Office for free. (A paid Peacock subscription grants access to all nine seasons of The Office.)
8: Kanopy
While the service is free, users will need a public library or university card to access Kanopy's catalog of ad-free, critically acclaimed films such as Parasite and Moonlight, as well as documentaries, award-winning foreign films, and series. Simply enter your library card number or university login to get started.
Follow Techiemag for more!