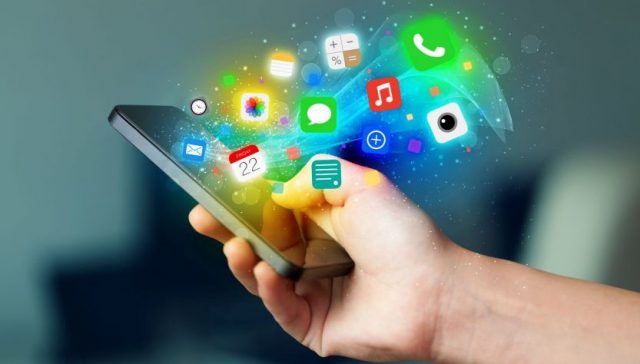 In this digitization era, having a mobile app for all the industry verticals is essential nowadays. Why? The simplest answer is that it opens up numerous business prospects. Just think what WhatsApp or Instagram would be like without mobile apps. Because without mobile apps, they couldn't break into such a large and competitive market.
Oh, hang tight! How would you order your favorite food if Swiggy or Zomato did not have any apps? Can you think of any answers? No, right!
On the brighter side, according to Statista's Digital Market Outlook, the global revenue generated from mobile apps will reach USD 613 billion by 2025.
An almost significant proportion of global mobile app consumption in industrialized countries is covered by these well-known brands. You must be wondering how these brands have world-class mobile apps—all because they opted for cutting-edge mobile application development at the right time.
The remainder of the world, however, faces two major challenges on its path to using the best mobile apps: the first is a poor connection, and the second is low-end gadgets. What is the solution, then?
Umm, the best solution – 'Lite' versions of mobile apps.
Wondering, what exactly the "lite" version of a mobile app is.
Don't worry! This article is all about the comeback of lite apps in 2023 and why they're the need of the hour.
Come on, let's get this topic sorted!
What is the Lite Version of the App?
You might find two versions of some apps in the app stores, with the 'Lite' postfix having countless downloads and, in some circumstances, being more popular than a standard custom application development. Here is a list of some well-known lite apps:
Facebook Lite
LinkedIn Lite
Messenger Lite
Spotify Lite
Twitter Lite
Opera Mini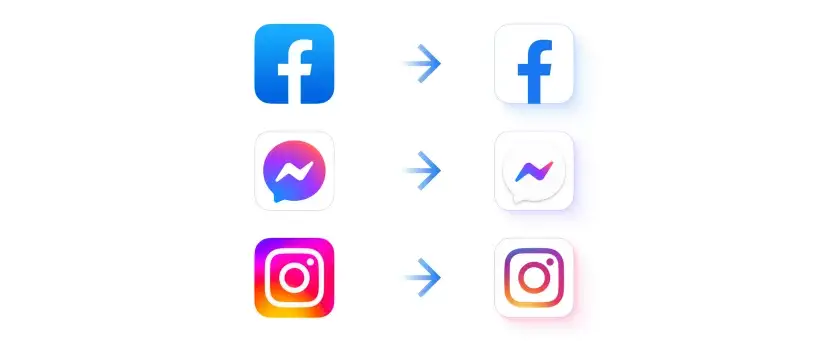 And there are several more!
What does "lite" signify then? Why do even brands require them? And why do companies providing the best mobile app development services focus on them?
So, a "lite" app has fewer features and is primarily created for low-end devices. These lite versions are roughly less than 14 MB in size, compared to the standard apps, which are around 40–50 MB.
That's quite fascinating, right?
We currently have access to the fastest networks via 4G or 3G and the arrival of 5G, while many nations around the world are still utilizing outdated networks like 2G. But with such sluggish internet connections, these lite apps perform phenomenally.
When May a Lite App be Necessary?
There are several situations when you'll require lite versions of certain apps. Let's discuss some of them.
You require lite apps to do tasks if you reside somewhere with restricted data speeds, unstable internet connection, or limited bandwidth.
Lite apps can assist you in maintaining basic communication when you're visiting remote or practically off-the-grid regions that are big on adventure but poor on network service.
If your phone is lost, crashed, and in some cases dropped in the toilet, or lost altogether, you need to survive on an old or borrowed phone before you get a replacement phone. In that situation, lite apps can be of great help.
Lite apps can keep your old phones functional even with less storage and power. Only if you choose to spend your hard-earned money on things that are valuable rather than buying a new phone every year.
According to a reputable mobile app development company, you should have lite versions of different mobile apps if your ISP, or internet service provider continues to impose data limitations and charge you premium rates for exceeding the limit.
There are many more examples like these, but I hope you get the picture. When your hardware, data rates, network coverage, or connectivity are limited, using lite apps is a wonderful way to keep using your favorite app services.
These are a few of the several reasons why the lite mobile application is gaining immense popularity in the IT world as well as among clients.
What are the Advantages of Lite App?
Lite apps come with various significant benefits. For users, having access to even the most basic connectivity can sometimes make all the difference between being trapped with nothing. We can understand this fact from a phrase: "sometimes having something is more important than having nothing."
Therefore, let's go through some of the greatest benefits of lite apps:
Smaller in Size – This is the most obvious reason why lite app development is an important part of companies delivering mobile app development services. But why they're becoming this important? To understand this, let's look at a real-time scenario.
There are times when some app users remove the less used apps from their cellphones. The goal is simply too free up space on their phones to enhance efficiency and make room for more crucial and relevant apps. This, in turn, merely means a loss of customers for businesses that make official apps available to end users. However, to address these issues, you can hire mobile app developers that help you create lite apps. These apps can also be less than 1 MB. Therefore, a user won't ever feel the need to uninstall them.
Enhanced Performance – It is undeniable that any expert mobile app development company typically removes some elements from their standard apps before turning them into lite apps. However, their sacrifice is worth it. Only a few UI elements, graphic elements, and feature elements have changed.
Because of this, they are incredibly light on the smartphone's resources. For example, if you have a smartphone that isn't very powerful, the regular version of the app will use more resources to run than the lite version. As a result, many users like utilizing the lite app versions.
Better Battery Usage – Everyone enjoys using apps to suit their preferences, but no one likes to see their phone's battery drain more quickly. Standardized, official app versions are front-end for draining the battery quickly. This is a result of both user-provided front-end tools and their always-active back-end features.
As a result, some users delete the apps that appear to consume the power of their phones. On the other hand, lite apps have capabilities that don't cause batteries to run as quickly.
The adoption of these lite apps ultimately results in more user retention.
Drive More Downloads Utilizing Lite App Versions!
With all the information provided above, you'll be now well aware of the basic definition of lite apps, when they can be used, and what their most significant advantages are.
As an alternative to large apps, lite apps are like magic. The bare minimum of any app's features is provided in lite apps, which do not include any extra features or graphical components. Because of this, lite apps provide sufficient functionalities while using few resources. This allows end users to take advantage of these apps in different scenarios.
Therefore, to reach more users and avoid being deleted, digital behemoths like Instagram, Facebook, and all others have created lite versions of their apps.
So, why not give it a shot?
That's all from my end.
Follow Techiemag for more!