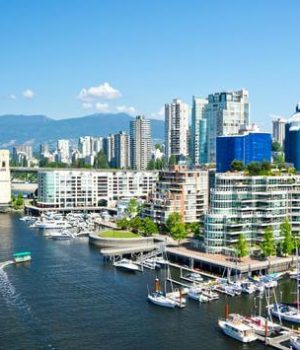 How can a tech visionary tell when an industry is primed for disruption? There isn't only one answer to the question. No two industries are the same, so disruption can't take the same form everywhere.
There is a pattern where companies at the top of an industry stagnate and fail to innovate as markets and technology change. Reading change is difficult to do in real-time, and often, things are only clear in hindsight.
Right now, real estate markets are soaring in major cities worldwide, and consumers rely on technology that didn't exist when people bought homes in prior decades. Let's take a closer inspection of the aspects of real estate warranting technological disruption.
The Right Agent, Sooner
Everybody homebuyer has unique needs. No two have the same budget. Some people want to live near nightlife, while others prioritize being close to schools or daycare. Connecting with the right realtor used to be difficult and time-consuming. Homebuyers didn't have easy, transparent access to the agents' sales histories and other vital metrics.
Today, disruptors like Regan McGee empower homebuyers by providing tools which display agents' relevant stats, such as transaction histories, pricing, services, and reviews. With this in hand, agents will openly, transparently compete against themselves to get business, incentivizing agents to give homebuyers things like significant cashback.
People buying property need the right representation, meaning the agent that best suits a client's personal and financial needs. However, all agents on any platform should be vetted by a client success team.
Today's most innovative technology pairs clients with difference-making realtors sooner and with less struggle. Homebuyers get more of what they want when armed with loads of transparent data and real estate agents who fit their needs. 
Algorithm Magic 
When it comes to tech platforms, most are driven by their algorithm. Many companies invest aggressively in technologies necessary to retain their current customer base.
Disruptive companies put money into new technologies before they become industry standards. Leading real estate technology platforms have unique algorithms designed to harness the vital stats and figures undergirding the industry.
The meaningful difference it makes connects buyers and sellers with the most suitable realtor partner for them. Most industries have spaces that could be better served by having AI and algorithms handle the processing grunt work. 
While many people didn't realize it at the time, in hindsight, real estate was overdue for a change. The early prop-tech adapters were right, and they got better deals while enjoying more seamless service. Today, don't buy a home without the vital support that innovative technology supplies.
One of the most exciting things about watching markets evolve in real-time is trying to separate the trends from the transformations. Identifying the before-and-after moment is often easier afterwards when time has shown that things did, in fact, change after the widespread embracing of certain technology. Whether you work in the real estate sector or elsewhere, keep the above principles about disruption in mind, and you'll be more likely to recognize when innovation is required. 
Follow Techiemag for more!