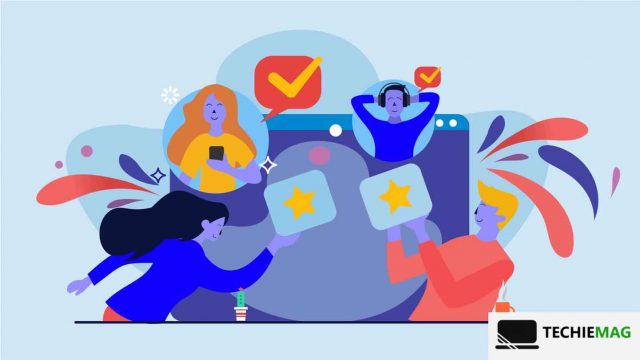 Successful businesses don't just push products — they build a loyal customer base. Seasoned business owners look at their customers as individuals with the power to take their business to new levels. They know that a satisfied customer can be the most effective marketing tool. Consumers can make or break your reputation, so they deserve attention even after their purchase.
That means your job doesn't end when the customer buys your product; that's just one phase of service. The delivery should be on time, product quality should be perfect, and any post-purchase queries should be addressed promptly. Any delay or defects can ruin the consumer experience and reduce their chances of buying from you again.
Good marketing can boost sales, but the real test of quality starts when the product reaches the customer. Here are five tips that can help improve the post-purchase experience and convert a first-time customer into a loyal patron. 
1. Answer Questions Proactively 
It's a mistake to expect the customer to already know the ins and outs of your product. Whether it's instructions on how to assemble the product or how to care for it, do provide necessary basic information. You must think from the customer's perspective when answering frequently asked questions (FAQs). To ensure the language is concise and easy to understand, you may want to enlist experts in technical writing services.
The FAQs can be added to the package as a printed insert, or they can be included on your website. Posting them online not only saves customer service representatives a lot of time, but can also serve as advertising. An FAQ webpage that helps answer general questions about your industry can rank high in organic search, raising your visibility. Include points on all phases of the journey, from unboxing to usage and care, so customers find the roadmap they need.
2. Enhance the Unboxing Experience
Presentation matters. Make the experience of unboxing your product exciting for the customer. Packaging creates the first impression, so use high-quality materials. You may also consider eco-friendly components to reflect your commitment to the environment. 
Unboxing videos and images are a trend on social media platforms. Capitalize on this by including small surprises, aesthetic packaging, or even a QR code to a personalized thank-you video. You might just find your product starring in the next viral TikTok! Including a handwritten thank-you note in the package is another small gesture that can make a big impact. It gives a warm vibe, making the customer feel like they're valued and not just a generic order number.
3. Make Post-Purchase Offers
Welcome your new customers to your company by offering them special discounts or exclusive deals for repeat purchases. Another way to create long-lasting bonds is to reward customers for their loyalty. A loyalty program could be a point-for-purchase system or a VIP discount offer. Whichever method you use, your main objective is to provide incentives for consumers to buy from you again.
Conduct a post-purchase survey to learn what was the best and worst part of your buyer's shopping experience. Pay attention to any suggestions and resolve complaints promptly. A response to the customer's feedback will resonate with them on a personal level. Even if a shopper wants to return a product, you can win their heart with a no-questions-asked refund policy. 
4. Introduce Hassle-Free Policies
As noted, an easy return policy is a major plus for customers. Make sure the return process is straightforward and clearly communicated. Having friendly customer service representatives available could set you apart from your competitors, as many companies are now using chatbots. Less tech-savvy clients are turned off by automated replies and feel better understood by a human being.
Establish customer-centric company policies and put what's best for your buyers before what's best for you. Personalized and prompt responses from customer service is an easy target to achieve. In the grand scheme of things, customer-centric policies lay the foundation for building a loyal customer base for the future.
5. Keep in Touch
Don't let your communication with customers end after the purchase. Invite them to share their thoughts by leaving a review. This both helps you understand their views and shows that you value their opinions. Regularly update them about new product launches, restocks, and upcoming sales so that your brand remains relevant.
Social media isn't just for promoting products. It can also be a platform to engage with your customers after they've made a purchase. Encourage customers to share their experiences by creating a unique hashtag or photo contests related to your products. Take out time to understand your audience and tailor your business strategies accordingly. 
Building a Trustworthy Brand  
To be known as a reliable and trusted brand, you need to be authentic. Share your story with your social media audience. Putting a face to the brand softens your company's image. Introduce your team and highlight their achievements. Including your customers in the good days and bad shows your commitment to transparency. They start feeling like they are part of your team as you take them with you on your journey.
Every customer matters. Whether they have placed a big order or a small one, each purchase is important. By prioritizing your customer's experience, you're going the extra mile to ensure they are happy with their purchase. That's critical, as happy customers do come back — and often bring their friends and family along.
Follow Techiemag for more!