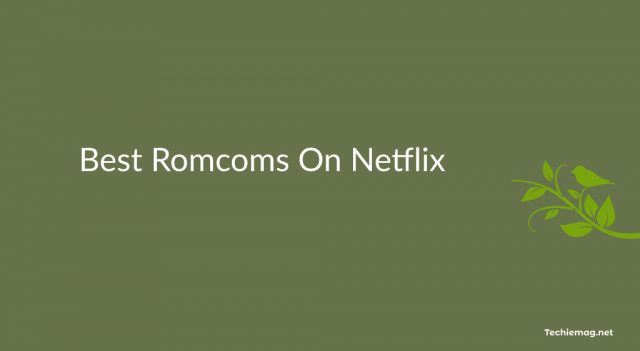 There's nothing quite like engrossing yourself in a great rom-com film. Not only are they hilarious, but they can be extremely heartwarming, making you teary-eyed at times! There are so many timeless classics when it comes to rom-com films, and nowadays, we can easily watch a movie of this genre from 10+ years ago and still find it highly entertaining as if it was only released yesterday. The best way to watch these films is in a truly cinematic style on a large flat-screen TV. Click here for TV wall mounting services. Now, what are you waiting for, grab some popcorn and a large glass of wine, and choose from our selection of best romcoms on Netflix before pressing play on the title that most appeals to you!
Set it Up 
If you had the option to make your life a whole lot easier in the workplace, would you? What if that could only be obtained by setting two bosses up with one another? Too much hassle? Yes, we agree. However, not for Harper and Charlie, two assistants working within the same building with very demanding roles from their bosses. When they realize that setting up each other's bosses with one another would ultimately reduce their workload, the game to get them together is officially on. Starring Zoe Deutch and Glen Powell, you will be pleased to know that comedy genius Pete Davidson makes an appearance in this hilarious film too!
Wild Child 
From Malibu, California, Disobedient Poppy is sent out to a UK boarding school when her father is no longer committed to her reckless ways following a prank on his new girlfriend. Poppy struggles to fit into the school at first, but with the assistance of her new friends, they help her come up with a plan to get expelled to return home. It just so happens that the plan involves her seducing the headmaster's son, Freddie, who is strictly forbidden from associating with any of the girls. Poppy's time at boarding school starts to shape up when she changes her look and begins to fall for Freddie, unexpectedly resulting in a happy ending for her, and more surprisingly, for her father.
The Perfect Date 
As soon as we mention Noah Centineo, you already know this is going to be one of the best romcoms on Netflix, after all, his appearances in other Netflix romance films have been second to none. Starring as Brooks, a high school senior, he finds himself in a slight predicament after fake dating his classmate's cousin. Alongside this, he discovers his talent for fake dating and decides to set up an app to offer himself as a plus one for all occasions, with the hope that he will gain extra money to attend his dream college. But, when he takes an interest in another girl, will it backfire on him due to the app? Or will his initial date become jealous when he's mixing with his new love interest? It is all a bit confusing really but a perfect teen chick flick nonetheless.
A Cinderella Story 
If you want to watch a modernized take on Disney's 1950s classic film of Cinderella, then be sure to check out one of the best romcoms on Netflix, A Cinderella Story. Following the classic film ever so slightly but uhh, as the San Fernando Valley version, the plot is slightly different as the Cinderella alternative meets her prince through the internet, and the glass slipper is replaced by a cellphone. It truly is a great modern-day love story. What better character to play Cinderella, aka laidback waitress Sam, than Hilary Duff, but will she find her prince charming? Check it out today to find out!
Bride Wars 
We must say, Anne Hathaway and Kate Hudson's performances in Bride Wars are nothing short of incredible. The actresses play the roles of Emma and Liv, two childhood best friends who have dreamed about their wedding day for as long as they can remember. When they meet the men of their dreams, they finally book their dream weddings at the same venue, and the planning begins. Well, umm, until their weddings happen to be booked unintentionally on the same day that is! Full of sabotaging, humor, and eventually love, this rom-com is a must-watch in our books.
What Happens in Vegas
Have you ever watched a film, with two impressive actors, one male, and one female, and thought, what a great couple they would be in real life! Well, Cameron Diaz and Ashton Kutcher are just that, especially when you watch them fill the role of a married couple, Joy and Jack, in What Happens in Vegas. Although plot twist, they don't actually want to be married, they only want to remain together to split the earnings of the jackpot they hit in Vegas! When the couple decides that sabotaging each other is the only option, after several cunning schemes against one another, it is clear that love wins in the end in one of the best romcoms on Netflix.
Follow Techiemag for more Technology News.