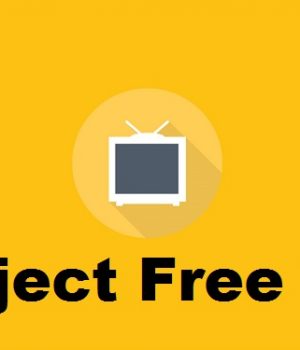 If you wish to build a home theatre system, your hardware requires the best software to function, and Kodi fulfills this purpose efficiently. 
If you want to listen to music, stream unlimited movies, binge watch television shows, then Kodi is the right choice. Kodi is free, open-source software. It has been designed with home entertainment in mind. 
What is Kodi?
Kodi, formerly known as XBMC, was developed by the XBMC Foundation, a non-profit technology confederation. 
Kodi is available for multiple operating systems, and it can be used with a television and can be easily operated with remote control. 
It allows the users to view and play all kinds of streaming media like videos, podcasts, music, videos from the internet, and digital media files from your storage. 
Kodi is a multi-platform home-theatre personal computer (HTPC) application. The best part about Kodi is that it is customizable. It can access content from various multimedia platforms like Amazon Prime Instant Video, Spotify, YouTube, etc. 
Kodi Is Different From Other Streaming Apps
Streaming apps like Amazon Prime and Netflix only allow you to stream original content. But, Kodi, an open-source software, enables the streaming of different media, which is not unique to Kodi. It is very famous software, and it streams all kinds of media. 
It even helps the user to stream illegal content on the software until and unless you have the right add-ons. 
Kodi stands apart from other streaming apps due to its unique features. It plays media stored on your device. No other streaming software or app allows you to access media available on your local storage, but Kodi can do that. 
Kodi works with various devices, and it contains add-ons for every streaming content available. These differences separate Kodi from other streaming apps. 
Kodi even includes PVR add-ons that help users access live TV shows and sports programs. It also helps in recording them. 
Kodi Is Easy to Use
Kodi has a user interface that is simple to use. It aids a wide range of file formats. Kodi can be used with various devices. 
This is beneficial as the users will not have to worry about the format of the media that they are streaming. Kodi is compatible with many devices and can work with several remotes, gamepads, and a mouse. 
Kodi also has a wiki Kodi, and it troubleshoots all scenarios and provides a solution for them. 
If you don't want to spend all your time setting up Kodi, you can opt for Kodi builds that work. These builds are a pre-packaged type of Kodi with various add-ons and repositories.
Kodi Is a Legal Software 
Kodi is reputed for its identity as an illegitimate app as some third-party add-ons stream copyrighted media on the software. However, the truth is that the Kodi app is legal. It has complete legitimacy, and the app reports any third party which tries to stream illegal media content. 
Despite best efforts from the owners of the Kodi app to trace down the illegal third-party members, they continue to stream illegal data on the app. It is impossible to trace these third parties on the app, but it should be known that any user is immediately prosecuted if found illegal streaming content on the software. 
To avoid getting into legal issues, one must only use the add-ons that the official Kodi storehouse gives. One can download Kodi on any device, and it is purely legal to do so. Installing and downloading Kodi and its official add-ons is legal and valid. 
Kodi Is a Free Software 
Kodi is a purely free app, and one can use it without paying anything. If you ever try to use Kodi and encounter anyone who asks for payment to use it, report them instantly. 
However, Kodi does sell its official add-ons, and it doesn't require any kind of subscription to access the content on this software. 
Kodi keeps on requesting donations, but it is optional and not mandatory for the user. The Kodi software is a fantastic way to stream diverse media content. 
This hassle is uninterrupted by any monetary funds or any kind of payment. It does not even require a periodic subscription fee like the other platforms. 
Kodi Add-Ons Improve The Viewer's Experience
Kodi add-ons improve the software's capabilities and increase the desirability of the app. 
Kodi add-ons improve the quality of the sound, too, while it is in use. It is open-source software; hence it doesn't have any exclusivity to develop add-ons. 
The official Kodi repository comprises add-ons that the Kodi developers develop, but almost anybody can develop add-ons. One of the significant benefits that occur due to this deregulation of add-ons is that a large number of add-ons are available. All these add-ons vary in quality and features. 
Conclusion
Kodi is open-source software that allows a user to stream media from various applications. Kodi is a very efficient streaming software and is completely legal.
One should certainly use Kodi and avoid illegal streams from various illegitimate sites on the internet. Kodi is a free app which is the best part about it. 
Follow Techiemag for more!