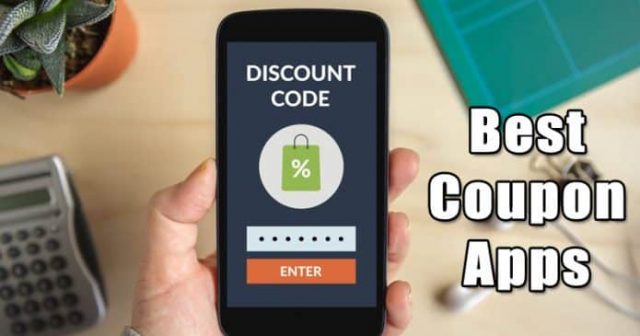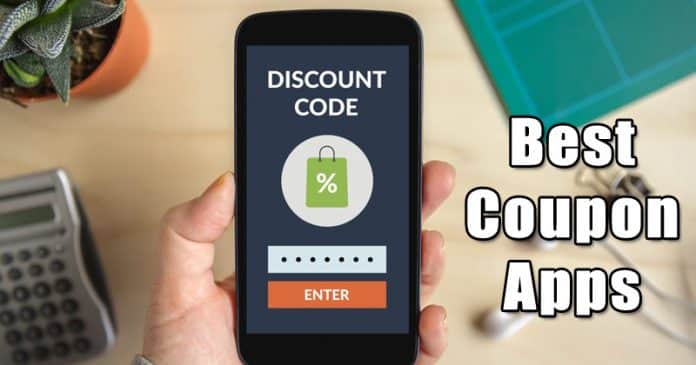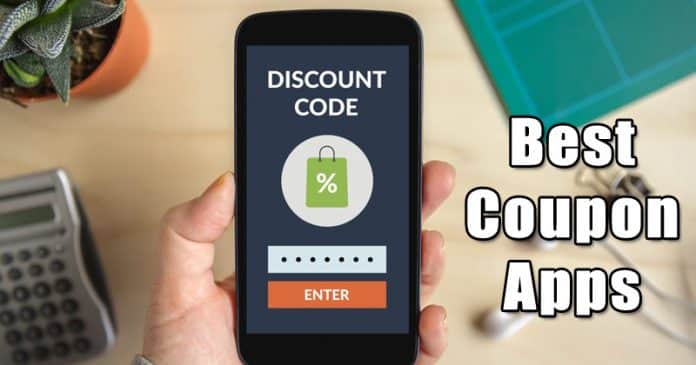 It's no doubt that everyone loves to save some money. Even a little extra discount matters a lot. Since we all are now internet dependent, and everyone now shops online, it's worthy of knowing about Coupon apps and extensions. On Windows computer, there are plenty of Coupon extensions available on the Chrome web store which can automatically apply coupons during the checkout.
However, the Chrome extension feature is not available on Android. So, we need to depend upon the Coupon apps. Since everyone now shops through a smartphone, it's worthy of knowing about the best coupon apps for Android. These apps will not only provide you coupons, but it will also provide you discount offers, cashback, etc.
10 Best Coupon Apps For Your Android Smartphone in 2020
Therefore, here in this article, we have decided to share a list of best coupon apps for Android 2019. So, let's explore the list of best Android coupon apps in 2020.
1. Coupons.com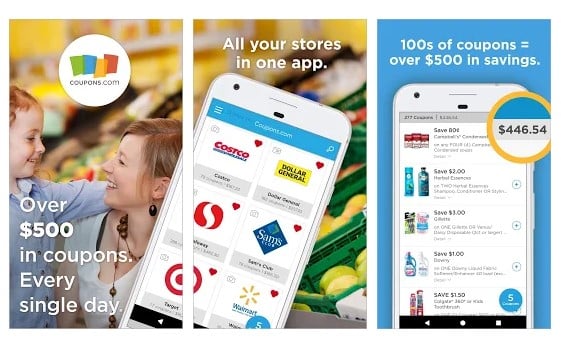 If you are looking for a coupon app for grocery stores items, then Coupons.com might be the best pick for you. The app has lots of coupons which are available for grocery items mostly. In this app, you need to click a photo of your receipt and the app then reimburses you the money if there's any coupon available for the particular product.
2. Ebates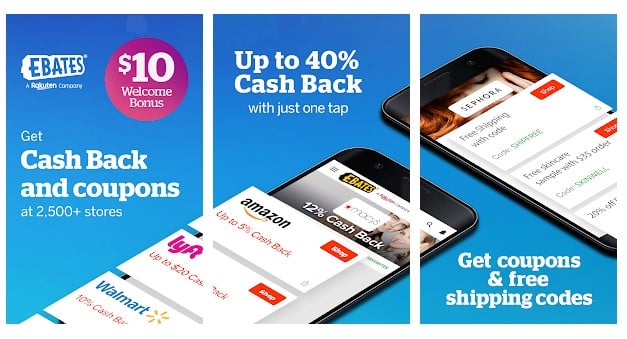 It is one of the best and top-rated Android coupons and cashback app available on the Google Play Store. The great thing is that it has coupons for different services and products. Not only that, but the app also tells about the cashback options available on any particular service or product.
3. Flipp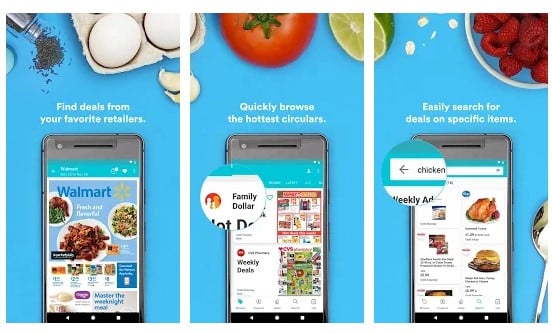 This app is a little bit different compared to all others listed in the article. Instead of listing apps and services on its catalog, it collects the discounted items from the internet. So, it tells you about the deals which are trending and have coupons. However, the app is usually slow on proving the latest updates.
4. Groupon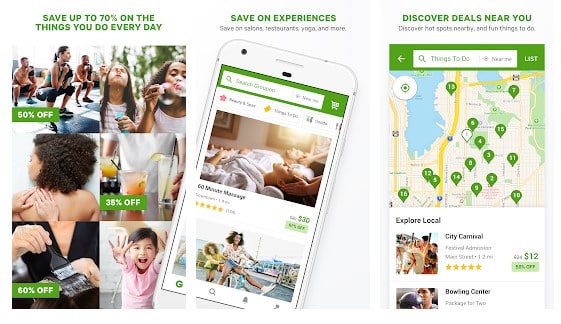 The Google Play Store's listing of Groupon app says that the app can help you save up to 70% on the things you need every day. The great thing about Groupon is that it offers a wide range of deals and coupons on a variety of products. Not just products, but the app also provides users great deals on services like a gym membership, restaurant, etc. So, Groupon is another best coupon app that you can have on your Android smartphone.
5. Krazy Coupon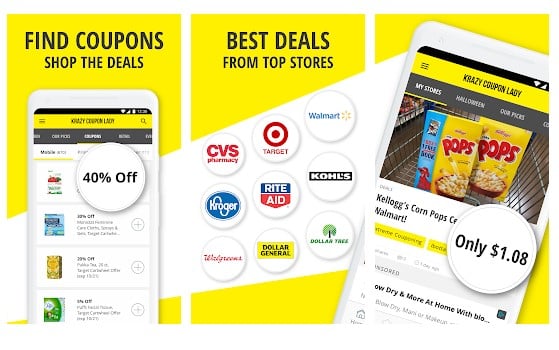 It's another great Android app on the list which could help you save some extra bucks. Krazy coupon is more like a personal coupon finder because it lets you find stores coupons manually. On this app, just tap on the brands like Kohl's, Dollar General, Walmart, etc and it will show you the available coupons.
6. RetailMeNot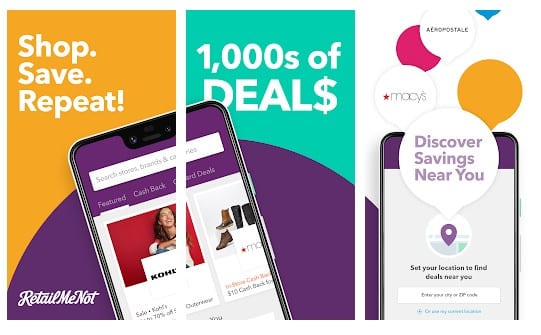 If you want to shop for clothes, shoes, designer handbags, automotive, food, etc., then we recommend you to install the RetailMeNot app first. With RetailMeNot, you can save lots of money that you spend while shopping online. Guess what? The app claims that RetailMeNot can save up to 70% off the things you need and want. What's more interesting is that RetailMeNot also offers cash backs on selected products.
7. Slickdeals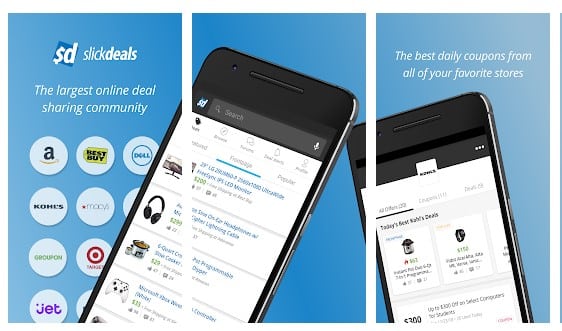 Well, it's a community drive app on the list where users share the latest working coupon. It lets you discuss with the community members to exchange coupon codes. So, if you are unable to find a coupon for your product or service anywhere else, you can simply ask the community members. So, it's another best coupon app for Android in 2020 that you can use today.
8. Shopular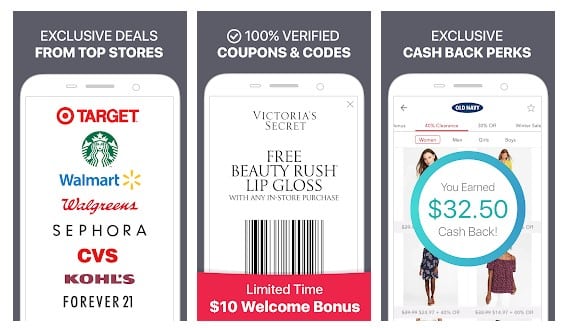 If you are searching for an Android app to get coupons, cash-backs, savings and deals at top stores, then Shopular might be the best pick for you. Guess what? Shopular Android app has coupons and cashback offers for top stores like Kohl's, Walmart, Macy's and much more. Another best thing about Shopular is that the coupons are frequently updated and you will find only the working coupon on the app.
9. CouponDunia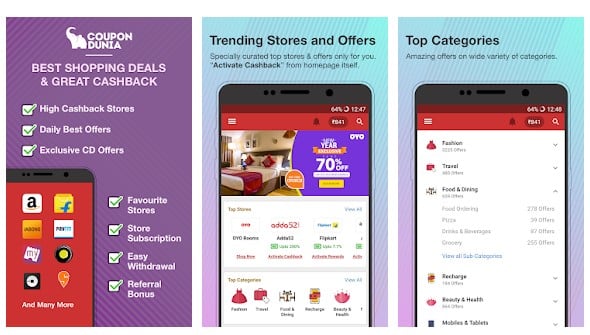 CouponDunia is one of the best and top-rated coupon app available on the Google Play Store. The great thing about CouponDunia is that it lists latest offers, coupon codes, deals, and promo codes. The app covers deals from 2000+ e-commerce website. What makes the app more interesting is that it provides real-time notifications of the best offers and coupons.
10. Elitech Coupons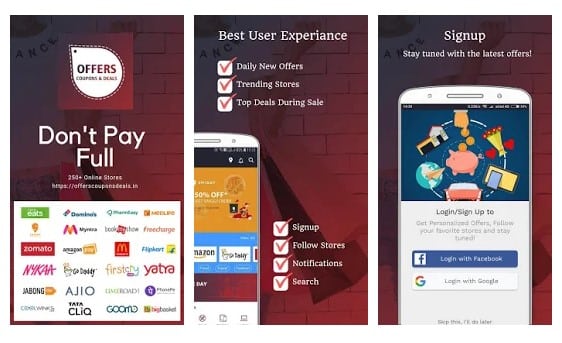 Well, if you are searching for a coupon app to find discount codes for Indian shopping sites, then you need to give Elitech Coupons a try. Guess what? the app lists free coupons, offers, deals, and cashback offers for over 250+ Indian shopping site. It only focuses on Indian brands. You can also set the app to send push notifications of the best offers and coupons.
So, these are the ten best Android coupon apps that you can use right now. With these Android coupon apps, you can shop smartly to save a few bucks. So, what do you think about this? Share your views in the comment box below.