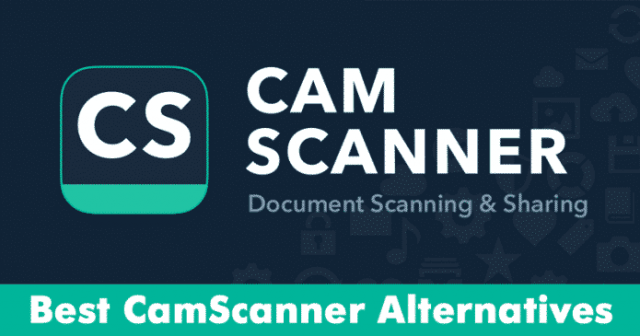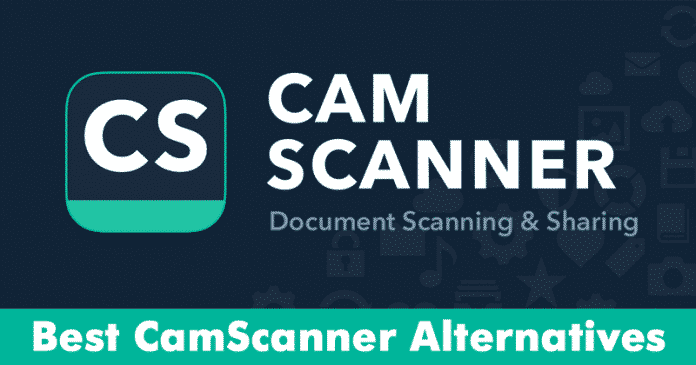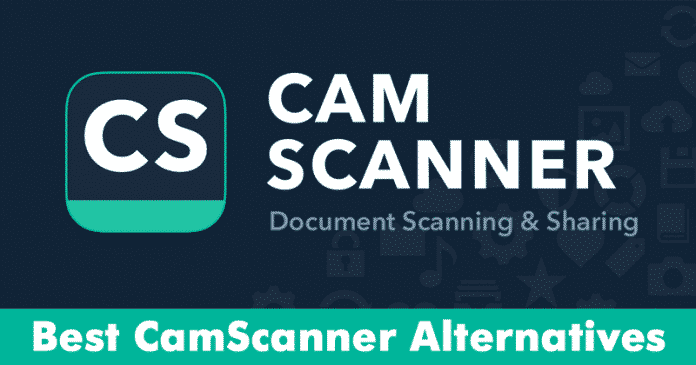 Well, Android is one of the smartest things that the world has ever seen. It can quickly digitize any printed text for you so that you can maintain a soft copy of it. To do that, Android smartphones just need an OCR app. There are plenty of OCR apps available on the Google Play Store like Office Lens, Text Fairy, etc.
However, out of all those, it was the CamScanner that stood out from the crowd until it was found pushing malware into user's smartphones. If you have been reading the news section of TechViral, then you might know about the CamScanner 'Scam'. The app used to push malware onto user's smartphones to display intrusive ads.
Google has already removed the CamScanner app from the Google Play Store, and if you are using the app, then you should stop and uninstall it right now. Since, we can't use the app anymore, its time to know the best CamScanner alternatives.
10 Best CamScanner Alternatives For Android [OCR Apps]
There's no shortage of OCR apps for Android on the Google Play Store. However, finding the right one might take some time. So, in this article, we are going to share a list of best OCR apps or CamScanner alternatives that you can use on your Android without any risk.
1. Office Lens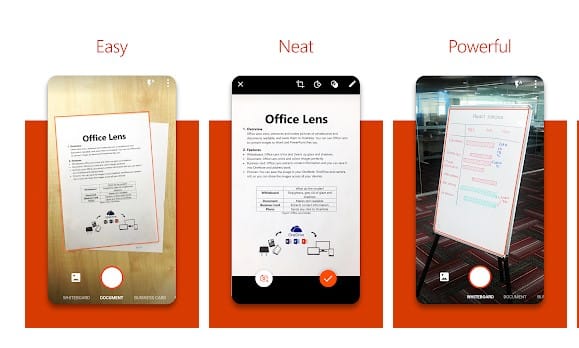 Well, Office Lens from Microsoft is one of the top-rated OCR Scanner app available on the Google Play Store. The great thing is that the OCR app from Microsoft works with all Microsoft files like OneNote, Docs, Excel, Powerpoint, or PDF. However, it doesn't work with Google Suite.
2. Text Fairy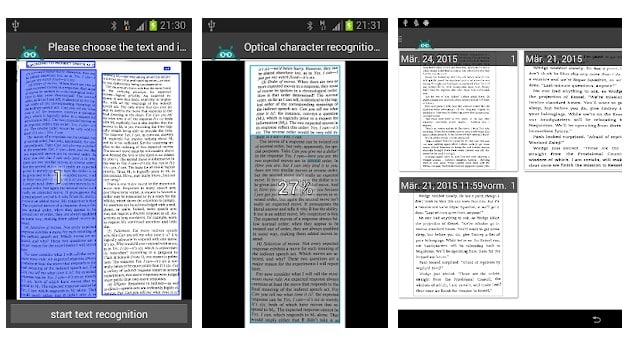 After the removal of CamScanner, Text Fairy is probably the best OCR app available on the Google Play Store. The great thing about Text Fairy is that it comes for free and doesn't show any ads. If we talk about the features, Text Fairy can scan through any printed thing or image to grab the text out of it. So, Text Fairy is another best Android OCR app that you can use right now.
3. SimplyScan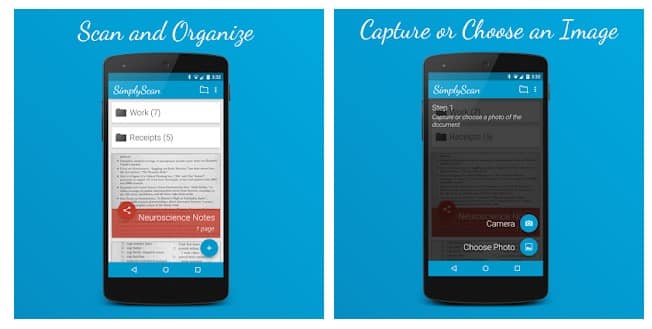 Well, if you are searching for the best free and lightweight PDF scanner app for your Android smartphone, then you need to give SimplyScan a try. Guess what? SimplyScan comes with material design, and it carries a minimalistic look. It can scan through the PDF documents to provide you the text file.
4. Adobe Scan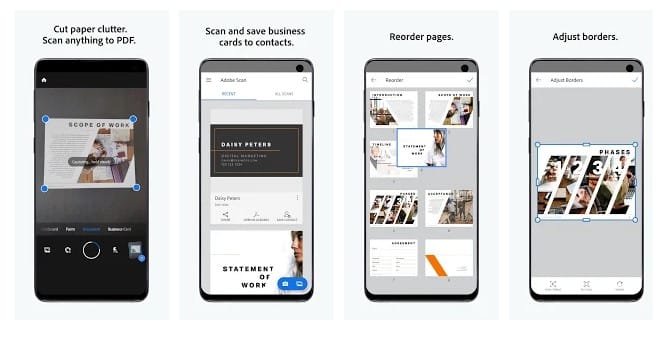 It's possibly the best and most advanced CamScanner alternative on the list. The app is heavily popular amongst Android users and it can scan through Documents, receipts, ID Cards, Notes, etc. However, some of the important features were limited only to the premium version. So, to use the app at its full potential, one needs to purchase the in-app license.
5. Scanbot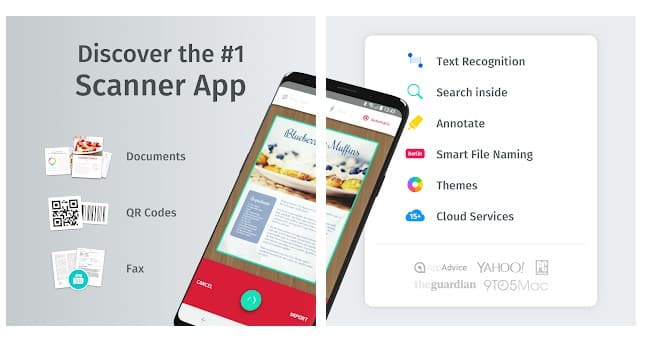 If you are searching for an easy way to scan documents and create PDF files, then Scanbot might be the best app for you. Guess what? Scanbot uses some advanced techniques to scan documents, ID Cards, Whiteboards, QR Codes, etc. However, the app has few bugs which would disappoint lots of users.
6. Evernote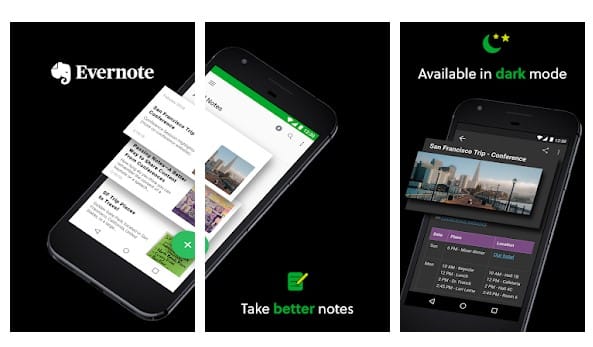 It is one of the top-rated productivity apps that you can have on your Android device. It allows users to type notes or scan handwritten notes. Apart from that, Evernote can also be used to create reminders, to-dos, attach images, attach webpages, etc. If we talk about the OCR features, Evernote allows users to scan and digitize notes, receipts, business cards.
7. Google Keep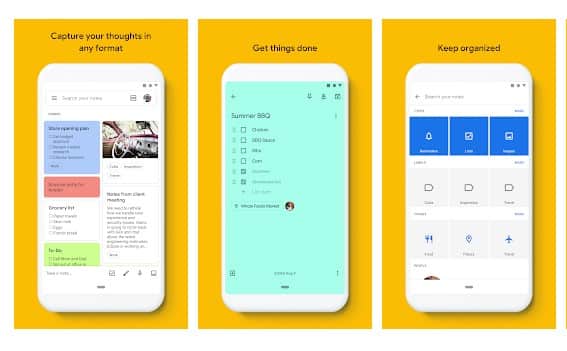 Well, this app is pretty much similar to the Evernote app that had been listed above. It's a productivity app that is meant to help you in multiple ways. For example, you can create notes, to-do list, etc. To assign tasks, the app also got the ability to integrate with Calendar, Docs, and other Google Services. It has some powerful OCR feature to scan documents, whiteboards, QR Codes, etc.
8. Smart Lens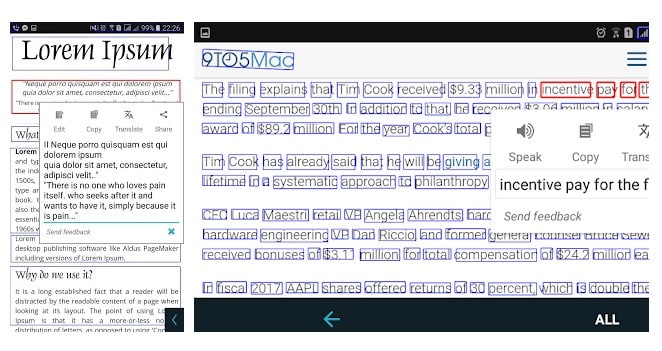 If you are searching for ways to easily convert image to text, then you need to give Smart Lens a try. Guess what? Smart Lens is known for its quality and high-speed OCR text recognition with the highest accuracy. However, on the downside, Smart Lens doesn't work on the handwritten text.
9. Fast Scanner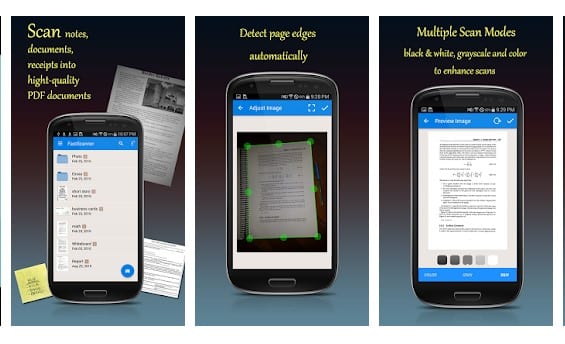 Fast Scanner is another best app on the list similar to CamScanner. Unlike all other apps which follow the auto-capture rule, in Fast Scanner, you need to capture the frame manually. Once done, it will let you adjust the edges of the documents. What's more interesting is that Fast Scanner allows users to print or email the scanned documents as PDF or JPEG files.
10. Tiny Scanner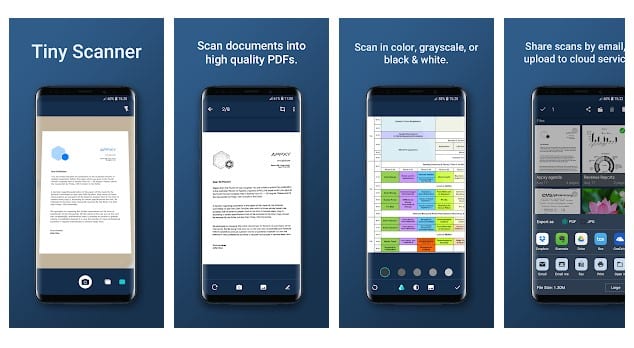 This app is for those who have been searching for a lightweight CamScanner alternative for Android to scan documents and receipts. It automatically detects the edges of the documents and saves the output file directly on the Gallery app. If you purchase the premium version, then you can save it on cloud storage services like Gdrive, Dropbox, etc.
So, these are the ten best CamScanner alternatives in 2020 that you can use right now. If you know any other such apps, let us know in the comment box below.