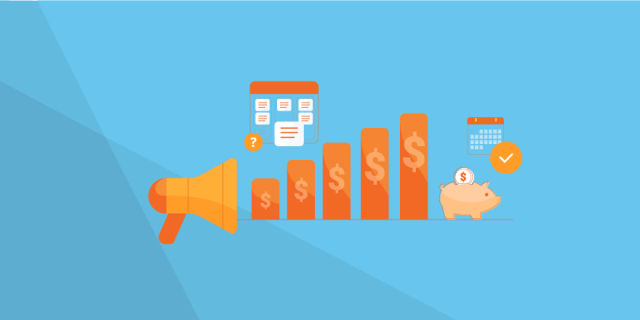 Whether you're the head of a fledgling company or an established one, an accountant, or a finance department member, SecureSpend makes making and receiving corporate payments easy and affordable.
How SecureSpend can help your Business?
Because it is used by over 7,000 firms globally and has a network of over 120,000 vendors and suppliers, SecureSpend is a powerful automated payment processing software and the best approach to streamlining accounting operations. By improving the management of your payables and receivables, SecureSpend may help you minimize administration costs while making things simple and secure. 
SecureSpend provides comprehensive reporting for both accounts payable and accounts receivable.
SecureSpend Accounts Payable and Accounts Receivable Management Software makes it easy to generate reports on various financial topics, including payments, invoices, credit notes, clients, and more. For more information about secure spend account management, you can visit this website.
Ensure that all of your customers' and suppliers' budgets are monitored.
SecureSpend specifies the project's particular financial transactions. It analyses and reports your accounts receivable and payable information, including summary and individual transaction data. It also audits your books and assists with business analysis.
Syncs with QuickBooks and ZERO
SecureSpend Smart Integrations work in tandem with popular financial programs. Automatic reconciliation and two-way sync with leading accounting software like QuickBooks and XERO provide error-free and time-saving bookkeeping. You may easily integrate this robust platform for managing accounts payable and receivable into your current system.
Provides transparency from SecureSpend to the supply chain
Using the same interface, keep track of your suppliers and consumers. You may effortlessly connect your company's various departments using SecureSpend Software. Allow the accounting department to spend more time on analysis.
It makes it simple to remit bill payments
You should set up automatic billing profiles to ease the payment procedure. SecureSpend interfaces with foreign payment gateways, enabling you to receive and transfer payments from customers all around the globe
Facilitates traditional payments
Incorporate non-online payments into records quickly and efficiently for improved AR management. Early payment discounts are reflected in both the accounts receivable and payable systems. Accounts payable may be enhanced by adding or eliminating credits and notes.
Creating and Accepting Purchase Orders
It is simple to generate invoices from purchase orders using an AR management application, set up payment plans, and keep track of order and sale information. The inventory module may follow a sale or purchase via a sequence of invoices.
What can users expect from using SecureSpend Software?
User-friendly design
SecureSpend was developed with simplicity in mind. The SecureSpend user interface is intuitive enough that non-technical users may efficiently transact and use it.
Affordability
SecureSpend may be yours for a very reasonable investment. Getting your hands on and using SecureSpend won't put a massive dent in your bank account since there are various options to pay for it.
Streamlined Process
SecureSpend automates, streamlines, and smoothens out most payment procedures while maintaining high levels of customer service.
Accurate
The SecureSpend software includes reports and dashboards that always keep you up-to-date on the state of your company's payment protocols.
24/7 Support
SecureSpend offers round-the-clock access to a dependable support staff that can assist with any questions or problems that may occur before, during, or after the deployment process or after implementation.
To Sum Up
It might be challenging to keep track of your company's accounts payable and receivable on your own. That's why it's so important to use efficient and effective methods to improve the working conditions for your staff.
SecureSpend is the best option if you're having trouble deciding on a payment management system for your company. It's a one-stop shop for all your payment needs, guaranteeing smooth sailing with no hassle.
SecureSpend provides comprehensive payment solutions, allowing businesses of all sizes to synchronize data, manage various procedures, and simplify their day-to-day operations.
Follow Techiemag for more!