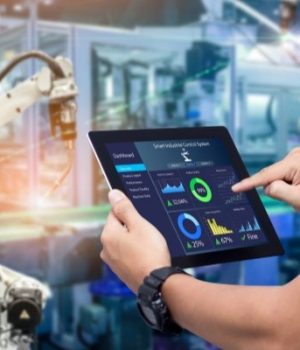 The argument to determine the differences and similarities of traditional and online learning is as old as 1999. In this year, institutions have begun to involve technology like the Internet as a technique of "distance education." 
Although there are still differences, it is important to recognize that these differences are diminished due to rapidly developing technology. What are how conventional and online education models differ? What do you anticipate from an upgrade to eLearning?
The decision to study via the web or in a traditional setting isn't as difficult as it was. Online learning is not an "easy way out" like one would have thought previously. In reality, the learning environments online are more demanding.
Of course, there are plenty of distinctions between traditional and online learning environments, which will be addressed within this piece. However, this distinction should be focused on both the part of the instructor and the students who are transitioning from traditional learning environments to eLearning, which allows them to tailor their expectations within the learning environment of eLearning.
Traditional and online courses: Which is more effective?
If you're contemplating getting your credential, certificate, or master's or bachelor's degree online, make sure to consider these aspects carefully before applying. By selecting a model of education that is compatible with your lifestyle and preferences, you'll position yourself for a better job and educational results in the future.
Should I Go to College Online or On-Campus?
This question will be specific for each student. It all depends on choosing an academic program compatible with your requirements, objectives, and goals. One feature or requirement that's useful for one student could be unsuitable for the other, which is why it's important to consider both options carefully. With this in mind, Let's take a close review of some important distinctions between on-campus and online degree programs.
What Are the Benefits of Online Education?
Distance learning is becoming more well-liked by college students in the U.S. Based on EducationData.org, which uses data from various sources such as this extensive study about online education that has 6.6 million people "enrolled in some form of distance education/online learning courses" in 2017 compared with more than 6.9 million in the year 2018. Here are some of the main reasons that so many students are choosing online education.
Scheduling Flexibility
In today's busy, hectic world, online courses provide unparalleled ease of use and versatility. If you're a night owl or prefer to be a morning person, online courses let you access your work anytime, anywhere, while wearing your pajamas of choice. Learn on your schedule, and not have to wait to stress about a lengthy, time-consuming commute.
Lower Tuition & Boarding Costs
Online students don't need to pay for accommodation, transportation, and on-campus meal plans. That could translate into significant savings that are a significant benefit for budget-conscious students. Think about the possibilities you can make with the money you save on transportation, food, and living in dorms. Even if you select to learn Online Master's Programs, you'll save a lot through the eLearning platform you'll be mastering it at.
Increased Networking Opportunities
Online courses allow you to communicate with students from remote places around the globe. This could lead to opportunities in your career that you wouldn't have access to in a traditional classroom. Online courses allow you to become a passive student, and for the money you're making, it's more satisfying to take advantage of networking opportunities.
Perfect for Busy Parents and Workers
Are you working or have children? Online courses allow you to build an education around your schedule to ensure you do not have to sacrifice family time, pay expensive babysitters, or reduce your work hours. From stay-at-home parents to freelancers, distance learning is ideal for those with an unpredictable or busy schedule. For example, many students enroll in online colleges when they work full-time.
Advantages of Taking Courses in Person?
Although virtual learning is gaining popularity, traditional courses on campus remain the dominant education landscape. What are the main reasons that in-person learning is the top choice for many?
Distraction-Free Environment
Effective education requires concentration and focus. Labs, classrooms, and lecture halls are highly focused non-distracting learning spaces that have all the equipment and space you need to allow you to dedicate your time to learning and not be distracted by the annoying automobile alarm clock, barking puppy, or the ringing of your phone in the background.
Hands-On Learning
Every single student doesn't have a similar way of learning. Certain students are visual learners, and some prefer to keep detailed notes, while others learn most effectively through direct experiences. Furthermore, certain areas require hands-on learning, like understanding how to fix machines or operate in the medical field. If hands-on, direct learning opportunities are essential to you and you are looking for a degree on campus, then an on-campus program may be the best selection.
What Are Some Potential Disadvantages of Attending On-Campus College?
While many students can benefit from learning in person, There are several reasons that online courses could be the best option for you. Here are some important factors to think about before committing to an on-campus course.
Less Control Over Scheduling
In a traditional on-campus degree, you have less control over the dates and locations you take classes than you could in an online course. If you're juggling a busy schedule or your availability is erratic, for example, in the case of an independent contractor that has to go through busy periods, you may prefer an online degree program. This will give you good control over your schedule.
Commuting to Classes
If you're enrolled in classes on campus and commute between campus and home. Based on the location of your residence, it could consume fuel, time and money, and put you in traffic jams that can be stressful every single day. If you're planning to join an on-campus college, make certain to consider the details of your commute.
Higher Tuition Expenses
Traditional students are more likely to incur more expenses because of housing for students, meals on campus, and public transportation or gas to commute.
What Degrees Can You Get Online?
If there's a similarity that in-person and online programs such as a Postgraduate Degree course have in common, it's the variety of degrees offered to students. Students can pursue graduate or undergraduate programs in nursing, marketing law, engineering, computer science, psychology, and many other fields. 
Conclusion
Learning online can be an extremely satisfying experience. In addition, because it allows students to continue with their education without sacrificing their job, it also allows them to interact with students all over the globe.
There isn't an all-inclusive response to that question with this wide array of variables to think about. The combination of living conditions and learning styles, and goals for your career can help you make an informed decision that will benefit your specific situations. 
But, there's no doubt that online education has compensated for the loss of time and has even overcome conventional learning in several measures. So if you're wondering whether an online mba course from an online trainer will improve the quality of your CV, then the right answer is definitely yes.
Follow Techiemag for more!