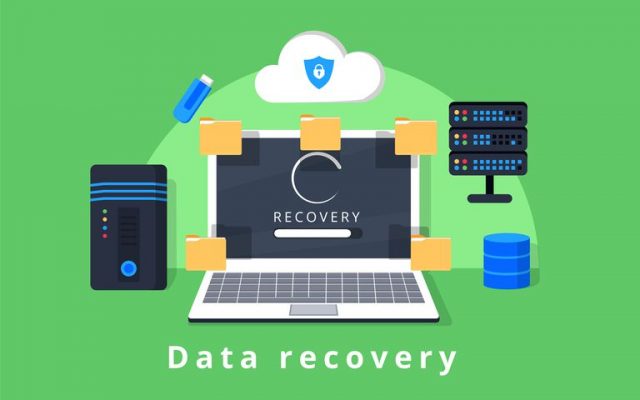 A RAID or Redundant Array of Independent Disks volume can get damaged or corrupt due to human errors, virus attacks, hardware failure, system errors, etc. Sometimes, a computer also shuts down abruptly due to power outage or some other reason causing RAID damage.
When this happens, the data in the RAID volume becomes inaccessible. If not extracted immediately, you may lose this data forever. But it's not easy to recover data from RAID hard drives as it is. You need to reconfigure the RAID set up in order to access it again. So how do we do it? This post will answer all your queries related to RAID recovery.
What is RAID?
RAID is an advanced data storage mechanism which uses more than one disks to create one consolidated volume. To the system OS, the RAID appears as a single virtual platform. There are different types of RAID volumes meant for different storage and backup purposes. 
While configuring RAID, one needs to set key parameters like the number of disks, file system, block size, parity, disk offset, block order, etc. These parameters, when established beforehand, help in successful rebuilding of RAID and subsequent data recovery. 
How to Recover Data from Corrupt/Broken/Damaged RAID 
Let's read more on how to rebuild a damaged RAID to get back your lost data. We have listed some instances of a failed RAID volume.
Corrupt, formatted or inaccessible RAID

Virus attack or malware on RAID

Missing or deleted RAID partition
Here's a step-by-step guide to what to do in any of the above instance:
Discontinue Using the RAID 
If the data is important, stop using the damaged or broken RAID at once. Doing so, will overwrite the existing data and it will become almost impossible for you to retrieve data from such RAID. 
Disconnect each hard drive from RAID
Switch off or disable the damaged RAID and disconnect each hard drive from the RAID array. Keep the drives at a safe location.
Use SATA/IDE Connectors to Connect Drives
Once you disconnect drives from RAID 0, RAID 5, or RAID 6, connect each of them to your Windows computer. Use a SATA/IDE connector or a SATA/IDE to USB 3.0 converter cable if your laptop or PC does not have enough SATA/IDE ports.
Download RAID recovery software 
RAID failure due to any instance mentioned above can be reversed with the help of a RAID recovery software. You can download a professional RAID recovery software like Stellar Data Recovery Technician. The software recovers deleted documents, images, and other data from lost or formatted RAID 0, 5, and 6 drives. Using the software, you can also create a bootable USB media and access data on a non-booting computer. The tool supports various file systems such as FAT, exFAT & NTFS file systems and is compatible with Windows 11, 10, 8 & 7. 
The most attractive aspect of the tool is the SMART disk monitoring feature, which helps to determine if your drive is stable enough to handle a scan and go through an intensive data recovery process. 
So download Stellar Data Recovery Technician and follow the software instructions to see how it works and retrieve your data successfully.
Download and install Stellar Data Recovery Technician software. 

Now launch the software. In the

Select What to Recover screen

, click on the Waffle icon (9 dots) on the top-right.

Select the

Monitor Drive

option from the drop-down menu.   

Here you can check the drive's health, performance & temperature and assess whether the drive can bear a deep scan, repair & recovery. If everything appears green, it's an indicator to go ahead with the Raid recovery. However, if any parameter shows in yellow or red, it's time to clone your drive immediately.  Here's how to

Clone a Drive to recover data from a damaged RAID

.
Steps to Rebuild & Recover Data from Broken RAID using RAID recovery software
Exit the 

Drive Monitor

.

In the

Select What to Recover

screen,

select

All Data

, and then click

Next

.

In the

Recover From

the screen, select

Raid Recovery

and click

Scan

.
The

'RAID Reconstruction'

Window will be displayed.
Follow this step-by-step guide to building RAID using Stellar Data Recovery Technician if you know the RAID parameters and can work around them. However, if you don't know the RAID parameters, select Don't Know the required parameters… and click 'Build RAID'. The software will reconstruct a few probable RAID rebuilds where you can run a scan and get back lost data.
To Wrap Up
RAID, as the name suggests, is an array of multiple disks serving as a single volume. Owing to its dependency on multiple drives, a RAID is not immune to corruption, power failure, system shutdown, hardware damage etc. And to get access to lost data from a failed RAID array, you cannot simply run a data recovery process using software. You will need to rebuild the RAID first and then attempt data recovery. As a best practice, one should always keep multiple copies of their data on different drives and even on external storage media or cloud. So that whenever a RAID fails, you can simply fall back on your backup drive and recover lost data.   
However, if you fail to take a backup of you data on time, you can still rely on a RAID recovery software to restore lost files from a broken, corrupt, or damaged RAID. 
Follow Techiemag for more!