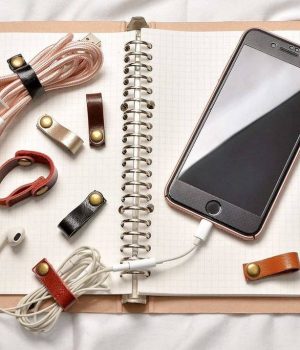 For some, the idea of smart devices is still a dream. There aren't many who realize the importance and feasibility of such gadgets. The truth of the matter is that they are indeed capable of making life easier. Smart connected homes offer security options. These are especially necessary for households where people travel or move around a lot.
The idea of getting things done with a few simple voice commands seems something out of a sci-fi movie. However, due to recent advancements and innovations in technology, this is accessible for everyone. You can touch a few buttons on a tiny remote control and operate the whole house.
Multiple devices perform various functions. You can either look for them online and select the ones most suitable for your requirements. Or, you can get professional help from companies and they can suggest what can work for you. You will also require an internet connection to make it all work. It should be reliable enough with consistent speeds.
If you're living in a metropolitan area, you can choose from a plethora of ISPs available to you. These include terrestrial and satellite connections. If you're residing in a rural location, the satellite may be the only reliable choice. You can try looking into HughesNet connections. They offer 25 Mbps download speed over all their plans. The prices start from $59.99 and go as high as $149.99 per month. Call HughesNet customer service to find out about any discounts that they may be offering.
5 Home Products That Make Your Life Easier
Smart devices for homes include smart lights, home security systems, robotic cleaning gadgets, smart kitchens and other household appliances, etc. Most of these come with web applications that are downloadable on smartphones. You can then operate them with a few clicks of buttons or by using voice commands.
We're highlighting 5 of these devices that can turn your regular home into a smart one, making life much easier:
Amazon Echo Dot
Imagine an invisible assistant that listens to your commands and starts performing all the relevant duties accordingly. Amazon's Alexa Echo Dot is exactly that. It is one of the most well-known virtual assistants with amazing reviews. It may look small but it's powerfully built. You can set reminders on it, listen to various audiobooks available online, and play all your music. It allows you to connect other smart devices that are compatible with its technology. Echo Dot will run all these and more with only voice commands. Constant up-gradation of the device is happening so it has unlimited skills and functions that it can perform. It is available in quite a few colors, including charcoal, plum, sandstone, etc. The price is affordable as compared to its market competitors, making it an ideal smart addition to your household.
Saudio Smart Bulb Pack
With so many options for smart bulbs and other lighting fixtures in the market, it isn't easy to choose between them. There are more expensive options with low features and customers end up wasting money by investing in them. The Saudio smart bulb pack ranks higher than its most known competitors like Philips and it is also four times cheaper. Additionally, its compatibility with systems such as Alexa, Google, and Siri through voice control is just super amazing. It comes with its application that is reliable and intuitive. It allows you to control all your lights, without any hassles. Just tune it with your Wi-Fi, and you are good to go.
Kasa Smart Switch
A sweet little gadget, Kasa allows for guided but pretty easy installation. You only need a standard hole in the wall and a neutral wire. Simply connect it to your Google Home or Alexa. You can also connect it to your smartphone. This switch will allow you to run your house by scheduling timers and countdowns. If you're away from home and want to perform duties in your absence, it will help with that. It is an energy-saving device, and it lets you connect and control multiple devices simultaneously.
Instant Pot 8-in-1 Electric Pressure Cooker
There is nothing like a warm home-cooked meal at the end of a long tiring day. With everyone working in the family, no one is left to take care of the most common tasks like cooking a meal. Any device that can make life easier in the kitchen is nothing short of a miracle. We suggest that you consider the Instant Pot if you love home cooking. It is fast, easy to use, and it cooks food with versatility. While names as the pressure cooker, it can also cook slow, sauté and steam eatables, bake and pressure cook any food you want. It comes integrated with an app, giving access to over 1000 recipes already programmed into its system. Starting dinner before reaching home is easy-peasy.
Ring Alarm
We don't like being stuck in contracts. We all love having our options open to us. This is where the Ring 5-piece Kit comes in. Where most security systems require a mandatory contract, Ring allows you to fly free. You can add one window or a door, and a motion detector for one room in the house that will cover up to 1000 square feet. If you want to add more detectors or other sensors in the house, you can add them along the way. They have options for adding flood and smoke sensors so that your house is always safe from such threats. You can get the output on your phone and monitor everything on-the-go. If you invest another $10 per month, Ring Alarm will give you access to professional monitoring and you get cellular backup as well.  
The whole concept behind getting a smart device is to save up on time while getting maximum productivity. These gadgets can speed up daily processes so, you end up with more time for things that you love. This automation should prove to be useful because life nowadays is fast-paced.
Final Words
Whether you're living on your own or have a big family, giving proper time to everything is not always easy. Time is money and we all need more of it. These smart devices are excellent investments considering the ease that they bring to our lives. We do suggest that instead of just going out and buying things, you do your research. Try finding the ones that have the highest online quality rating.
Online selling platforms like Amazon are a good place to start comparing prices and reviews. It isn't easy to choose the best ones because of the limitless options. We suggest that you don't focus too much on known brands. Instead, focus on the ones that buyers cannot stop talking about.
Follow Techiemag for more!