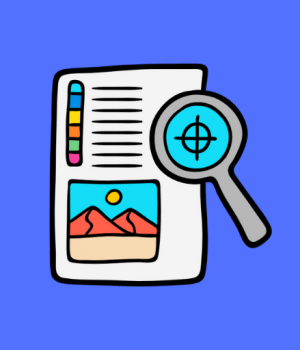 The best electronic signature software is a matter of a company's needs. Whether a company is B2B or B2C, a small business or a large corporation, has a high volume or low volume of transactions are all influencing factors. At the same time, some eSignature apps are more established, versatile, and intuitive to use than others. Here, we will compare 11 eSignature apps that are all worthy contenders, and explain what makes each one unique.
Lightico
Lightico's eSignature product was built to accelerate entire journeys with consumers in a sleek, mobile-friendly way. It drives faster turnaround times and higher completion rates thanks to its intuitive and real-time capabilities. This makes Lightico the ideal eSignature app for B2C companies. 
Functionality:

eSignature, eForms, eDocuments, remote payments, ID&V

Key strengths:

Mobile-optimized, allows real-time signing, agent-guided, covers the entire customer journey

Pricing:

Consumption-based
Vizolution: Remote face-to-face experiences
Vizolution is commonly used among financial services and telecom companies and was designed for the enterprise. But it's not as configurable as many more recent solutions lack APIs and are not built as a true SaaS company. 
Functionality:

Display images, exchange documents, collect signatures, video call, browse

Customers:

UK and EU banks and insurance companies

Products:

vScreen, vDoc, vBrowse, vVid, vChat

Pricing:

Minimum commitment of 100 licenses at 50 GBP/month per seat, which translates to 60K GBP/year. The license price is fixed and does not decrease with scale; it can increase based on added functionality.

Key strengths:

Solid customer base in finserv and telco; strong presence in EMEA
DocuSign
DocuSign has a strong brand and global presence comes with hundreds of integrations and is widely considered a mature product. But it's not real-time and therefore less suitable for B2C companies with high volumes of customer signatures. It also doesn't cover the entire customer journey (e.g., lacks document collection and shared review). 
Functionality:

Electronic signature, contract lifecycle management (automate agreement workflows and management), document generation and negotiation, agreement analytics)

Key strengths:

Mature eSignature product, 300+ integrations, newly added ID&V and payment

Pricing:

License-based for SMBs, document-based for mid-market and enterprise customers
Adobe Sign
Adobe Sign is another mature and well-known eSignature solution, but not intuitive for customers and agents, and is not optimized for a mobile experience. Most eSignature apps, including these, are focused on "digitizing PDFs" for businesses.
Functionality:

Document cloud

Key strengths:

Mature eSign product, integrated with Adobe Suite of products, MS Office, and other apps

Pricing:

License-based for SMBs at $30/license; per license for enterprises as well
SIGNiX
SIGNiX is a cloud-based eSignature platform that allows users to collect signatures on any device without downloading an app or software. It's particularly popular among real estate agents as it's highly secure and comes with remote online notarization services as well.
Functionality:

Flexible API, eNotary, document signing

Key strengths:

No need to install any apps, flexible API

Pricing:

Three tiers (standard, team, and enterprise), monthly license fee. Option for industry-specific add-ons
SecuredSigning
SecuredSigning is a one-stop shop for legally binding eSignatures and related activities. In addition to its eSignature product, it includes an eForm builder, notary platform, ID verification, video confirmation, and more. It's used across different industries.
Functionality:

Digital signature platform, notary platform, integrations, APIs

Key strengths:

Ideal for legal and other sensitive industries, PKI encryptions ensure full security

Pricing:

A free trial plan is available, limited to one sender and three documents per month. SecuredSigning uses a flexible pricing model for paid plans. The cost depends on how many are sent for signing per month. 
eSignatures.io 
eSignatures.io offers advanced document signing and contract management. It's mobile-friendly and enables integrations.
Functionality

:

Mobile-first eSignature, API integration, bulk sending, signer fields

Key strengths:

Pay-as-you-go model is ideal for scaling companies and those that cannot easily predict signature volume. 

Pricing:

Pay per sent contract.
Juro
More than just an electronic signature app, Juro is a complete, all-in-one contract automation platform. Companies use it to create automated contract templates and workflows. Juro is designed for in-house legal and business teams. 
Functionality:

Template editor, REST API, contract management

Key strengths:

Reduces the burden on the legal team through an intuitive interface

Pricing:

Limited free plan (up to 10 contracts per month and one user). 
DocHub
While many of the electronic signature apps on this list have special features, automation and tons of integrations, DocHub is a basic, solid, and affordable choice that gets the job done. 
Functionality:

PDF-based eSignature

Key strengths:

Affordable, easy and smooth integration with Gmail. 

Pricing:

a free plan limited to 2,000 documents, 5 eSignatures, and 3 sign requests/month. The Pro plan comes with unlimited everything and costs just $4/month.
PandaDoc
PandaDoc is a document workflow platform that allows documents to be created, edited and signed all in one place. 
Functionality:

eSignature, API workflow

Key strengths:

Multiple features for multiple industries, easy integration with payment gateways

Pricing:

The free plan allows users to send unlimited eSignatures and documents. The paid plans with special features start at $19. 
Preview
It can't get more familiar than Preview app for Mac OS. All Macs come with this built-in PDF form viewer that supports eSignatures. 
Functionality:

eSignature on Mac OS

Key strengths:

Free, built-in, and ubiquitous 

Pricing:

Free
Which eSignature App Should I Buy?
Enterprise companies that primarily serve consumers, especially in high volumes are best off working with a mobile-optimized eSignature solution that is designed for consumers' busy, on-the-go lifestyle. When turnaround time and agent efficiency are key, this type of solution is the best option. Unlike many traditional eSignature solutions, mobile-friendly, second-generation platforms cater to modern consumers' natural affinity for getting things done via smartphone. Valuable time isn't wasted on waiting for customers to get in front of a computer, and customer consent is captured when interest is highest.
Of course, pricing is also a significant consideration. While there are different pricing models for eSignatures, it's important to choose one that offers flexibility to accommodate changing signature volumes over time. 
On the other hand, small businesses may not need (or be able to afford) an instant, next-generation eSignature solution. Smaller companies, particularly those with relatively small volumes of transactions, may be served well by a more rudimentary solution that's based on Word or PDF. Companies serving clients where long turnaround times are acceptable may also find a simple eSignature suffices. 
The Bottom Line: Many eSignature Apps for Many Needs
There are many factors that should go into a company's decision to select an eSignature solution. Features, scalability, pricing, and ease of implementation and use are all key. By asking the eSignature provider's product specialists the right questions and conducting research, companies can ensure they make an informed decision about this important piece of software. 
Follow Techiemag for more!